History of Wivenhoe

The quay, Wivenhoe, c.1960
Reproduced courtesy of The Francis Frith Collection.
History of Wivenhoe >> Education in Wivenhoe
Education in Wivenhoe
Reports and returns on schools and education in Wivenhoe. These allow a glimpse into the education your ancestors may have received if they were from this parish.
1818
"Population 1,046. A day school for boys, and another for girls, containing at present about 133 children; and a Sunday school, consisting of 28 boys and girls. The above schools are conducted on the Madras system ,and supported by voluntary contributions, by children's weekly pence, amounting to about £12 per annum, and by the profits of the work done by the girls, producing generally about £6 per annum; the master has a salary of £30 per annum; the mistress £15 per annum, and one and a half chaldron of coals; the rent of the school room is £8 8s., and that of the master's house £6 6s. The poor have not the means of education, but from the national school."
Source: Digest of Parochial Returns. Select Committee on Education of the Poor, 1818
1833
"Population 1,714. One Daily School, in which 6 males are instructed at the expense of their parents. Two Day and Sunday Schools: whereof one(a National School) contains 60 males and 61 females daily, with 5 males and 6 females additional on Sundays; each child in the Daily School pays 1d. per week, the rest of the salary is raised by subscription; the children on Sundays attend free of expense; at the other, a Lancasterian School, connected with Dissenters, 130 males attend daily, and about 130 males and 70 females on Sundays; the former pay 1d. per week; the remainder of the master's salary (about £22, with the rent of school room £10) and incidental expenses, are paid from a fund raised by subscription and donations; the whole salary of the master is about £50 per annum. The children are taught on Sundays gratuitously. The Daily School commenced in 1830. A lending Library has been for some time in formation."
Source: House of Commons papers, Volume 41. Abstract of Education Returns 1833
Back to History of Wivenhoe
Find your Essex Ancestors in the Parish Registers
The Essex Record Office 'ERO' are custodians of the parish registers of Essex. Ancestry.co.uk have now transcribed the entire collection of Essex parish registers. Search now on Ancestry for your Essex ancestors. Then on the results page click on 'request image' and you will be taken to the ERO website where you can purchase an image of the relevant page.
Visit our Parish Registers of Essex page for more information.
Find your Ancestors in the Newspapers
Newspaper archives are now a very important source of information for researching your family tree.
Try our example search to help you discover if your ancestors are in the British Newspaper Archive.

Wivenhoe - Cary's New and Correct English Atlas, 1798

Wivenhoe - First Series Ordnance Survey Map 1805

This work is based on data provided through www.VisionofBritain.org.uk and uses historical material which is copyright of the Great Britain Historical GIS Project and the University of Portsmouth. Licensed for reuse under this Creative Commons Licence BY-SA-4.0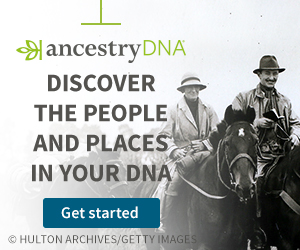 Looking for pictures to add to your family tree album?
Ebay is a good source of old images of Essex towns and villages. If you're looking for pictures to add to your family tree album, then try one of the auctions, or there are several 'Buy It Now' shops offering postcards which have been touched up and improved - so if you're unsure about bidding, try these.
Link below already formatted for Essex and Postcards.