History of Waltham Abbey

Sun Street, Waltham Abbey, 1955
Reproduced courtesy of The Francis Frith Collection.
History of Waltham Abbey >> White's Directory 1848
White's Directory of Essex 1848 - list of inhabitants.
Part 2. Continues Part 1 >>.
If you wish to trace any of these people on the census returns, the nearest census date for this 1848 directory is the 1851 census.
Note: the directory lists the names in the following order: Surname, First Name. It also abbreviates names. These have been reversed and typed in full to assist research.
My ancestor lived here at this time, but why aren't they listed here? Answer: Not everyone appeared in a trade directory. Please read our Trade Directories article.
You should also consider newspaper archives. With millions of pages now online, there is always the possibility of finding articles featuring your ancestors. Discover how to explore newspaper archives.
Those marked 1, are in High Beech; 2, Holyfield Hamlet; 3, Upshire Hamlet; 4, Sewardstone Hamlet; and the rest are in the town of Waltham Abbey.
Brewers.
Thomas Chatteris
2 James Death

Bricklayers.
Thomas Adams
William Sibthorp
Thomas Sinkwell
William Wiggs

Butchers.
James Brown
Charles Carr
William Dugard
Francis Hilton
Andrew Nash
Charles Newland
John Paine
Richard Smith

Carpenters.
James Franklin
John Gardener and William Gardner
Henry Phillips

Chemists and Druggists.
William Baker
James A. Marshall

China, Glass, etc., Dealers.
Mary Barwick
Joel Isaacs
Isaac James

Coal and Corn Merchants.
William Clark
4 John Hampton
Thomas Smith
William Webster
Charles Whipps

Coal Dealers
Mary Aylin
Thomas Meeson
Jonathan Woodbridge

Corn Millers.
Frederick Brown
James Carr
William Webster

Corn and Flour Dealers.
William John Bates
James Carr
John Clayden
George Crean
John Hanchet
William Hicks
Edward Jones
Richard Rudge
Thomas Smith
William Webster

Farmers.
3 Christopher Alderson
4 Henry Ashcomb
4 John Ashcomb
4 John Atkinson
3 William Bailey
4 Henry Banks
3 Stephen Barton
3 Richard Bates
2 Thomas Brett
3 James Buer
4 Charles Burrell
4 Frederick Bursill
2 Charles Chapman
2 John R. Chapman, Holyfield
Thomas Chapman, Abbey Farm

Highbridge Street, Waltham Abbey
Low resolution copy courtesy of Footsteps' Shop on Ebay. Quality postcards of Essex.
3 John Clark
Joseph Clark
2 Richard Dawson
3 James Doe
2 John Eaton
3 Deskford Gray
2 William Waterman Green
4 James Hampton
4 Jonas Hampton
3 Thomas Haines
3 Mary Hardinge
3 Joseph Hartwell, Woodridden Hill
3 John Hide
4 John Kendall, Leopard's Hill
2 David Littlechild, Bowtells
3 Benjamin Mills, Maynards
3 John Mills, Fearn Hall
4 Peter Mills
3 Thomas Mills
2 William Mills
3 James Morgan
2 George Palmer
3 Joseph Palmer
3 William Parrish
3 Thomas Passfield
2 William Pegrum
2 Thomas Perry
2 Benjamin Pryor
Thomas Rickett
4 John Risley
3 John Roberts
2 John Smith
4 John Sprugen
4 Maria Trapps
3 James Webb
4 Joseph Welch

Gardeners.
David Carter
Thomas King, Abbey Gardens
Mrs. Maloney
4 James Perry
William Savill

Grocers, etc.
Mary Barwick
William John Bates
4 John Bride
1 William Burrell
William Dendy
Joel Isaacs
Isaac James
James Edward O'Brian
Thomas Reed
James Rickett
Samuel Thompson, Green Yard
John Wood
Elizabeth Wray

Ironmongers and Braziers.
John Marsh
William Richardson

Linen Drapers.
Christopher Andrews
J.E. Howell
Samuel Boyes Pugh
William Sedgwick

Maltsters.
Thomas Chatteris Edward Jones

Milliners, etc.
Eliza Allsup
P. and J. Bigg
Catherine Champness
Sophia Speller

Perfumers and Hairdressers.
Thomas Dench
William Law

Plumbers., Painters, Glaziers, etc.
Sarah Goff
Thomas King
Richard Rudge

Saddlers.
S. Crossingham
William Judd
Edward White

Shopkeepers.
Thomas Boards
W.H. Champness
James Laurence
1 Joseph Meyers
2 Thomas Walker
Surgeons.
Henry Bursey
John Brown
Arthur Priest

Tailors.
Thomas Dixon
Charles Gowler
George Mumford
John Phipps
James Speller
W.P. Warner

Watchmakers.
William Longden
J.B. Sargent
John Warden

Wheelwrights.
James Cook
H. Copperwheat
James Pegrum
Continues Part 1 >>.
Back to History of Waltham Abbey
Find your Essex Ancestors in the Parish Registers
The Essex Record Office 'ERO' are custodians of the parish registers of Essex. Ancestry.co.uk have now transcribed the entire collection of Essex parish registers. Search now on Ancestry for your Essex ancestors. Then on the results page click on 'request image' and you will be taken to the ERO website where you can purchase an image of the relevant page.
Visit our Parish Registers of Essex page for more information.
Find your Ancestors in the Newspapers
Newspaper archives are now a very important source of information for researching your family tree.
Try our example search to help you discover if your ancestors are in the British Newspaper Archive.

Waltham Abbey - Cary's New and Correct English Atlas, 1798

Waltham Abbey - First Series Ordnance Survey Map 1805

This work is based on data provided through www.VisionofBritain.org.uk and uses historical material which is copyright of the Great Britain Historical GIS Project and the University of Portsmouth. Licensed for reuse under this Creative Commons Licence BY-SA-4.0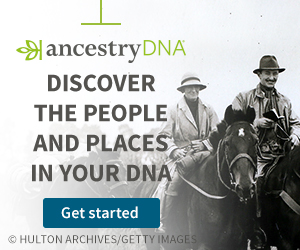 Looking for pictures to add to your family tree album?
Ebay is a good source of old images of Essex towns and villages. If you're looking for pictures to add to your family tree album, then try one of the auctions, or there are several 'Buy It Now' shops offering postcards which have been touched up and improved - so if you're unsure about bidding, try these.
Link below already formatted for Essex and Postcards.