History of Toppesfield

St Margaret's Church, Toppesfield.
© Copyright Peter Stack contributor to the Geograph Project and licensed for reuse under this Creative Commons Licence
History of Toppesfield >> Unofficial census 1801
Unofficial census of 1801 with names of heads of households.
In the same year as the first census was carried out (1801), George Pawson, the curate at Toppesfield, recorded in the church registers some information from the census. Although it only lists the priiciple head of the household, nevertheless it is a useful document. It also indicates the number of males and females in each household.
The original can be found at the Essex Record Office in the Register of baptisms and burials, St Margaret of Antioch, Toppesfield, reference D/P 163/1/3. A few entries are unclear and the first name is typed out in full to assist research.
Transcription starts
Farmer's Families

Stephen Brown 5m 2f
John Darby 2m 4f
Daniel Dixon 2m 2f
Edmund Davey 2m 1f
Isaac Davey 3m 2f
Thomas Eley 6m 5f
John Freeborn 3m 4f
James Hardy snr. 3m 2f
James Hardy jnr. 5m 2f
William Kenyon 2m 3f
Isaac Marsh sen. 3m 3f
Isaac Marsh jun. 3m 1f
Widow Mead 2m 3f
Benjamin Meggs 3m 3f
William Marsh 5m 3f
Thomas Partridge 3m 3f
Isaac Piper 4m 1f
George Quie 4m 1f
Thomas Steward 4m 4f
George Smith 4m 6f
John Teader 4m 3f
James Waters 1m 1f

Labourer's Families

Joseph Allen sen. 4m 6f
Joseph Allen jun. 1m 3f
Samuel Argent sen. 2m 2f
Samuel Argent jun. 1m 2f
Joseph Argent 5m 5f
Jonathan Argent 2m 2f
William Argent 1m 2f
Robert Atterton 4m 2f
John Allen [illegible] in 1 Cott: 3m 3f
Richard Ashby 5m 2f
William Argent jun. 2m 1f
John Bragg 4m 4f
John Butcher 1m 7f
James Bareham 6m 2f
John Barnard 1m 2f
William Byford 1m 1f
Thomas Brown 2m 2f
[Widow?] Cross [illegible] 2m 7f
William Cook 2m 7f
William Curtis 2m 3f
John Collard 1m 1f
William Darking 5m 2f
Widow Danes 3m 2f
Peter Danes 2m 2f
James Danes 7m 1f
William Danes jun. 3m 1f
John Davidson 4m 4f
John Darking 2m 1f
William Danes [illegible] 3m 2f
Widow Dowsett 0m 2f
John Drew 2m 1f
Joseph Eaves 3m 3f
Joseph Elsden 1m 3f
Richard Finch 2m 5f
Daniel Faircloth 2m 4f
Widow Golding 0m 1f
John Hardy 3m 0f
James Halls 2m 1f
John Hardy 5m 5f
John Harry 1m 2f
Joseph Harrington 2m 4f
John Kemp 2m 4f
John Layzel 2m 4f
John Lawrence 4m 3f
John Lewsey 2m 2f
Nathaniel Levett [illegible] 2m 2f
William Lanham 1m 1f
Francis Letch [illegible] 3m 9f
Joseph Mayhew 2m 1f
Samuel Midson 1m 3f
Thomas Midson 5m 2f
George Martin 2m 5f
William Midson 1m 3f
Robert Midson sen. 1m 2f
John Maynard 2m 3f
Robert Midson jun. m 2f
William Pannell 3m 3f
James Purkis 2m 5f
John Ruggles 1m 3f
James Reed [illegible] 4m 7f
James Ruggles sen. 4m 5f
William Radley 5m 3f
James Ruggles jun. 1m 2f
George Right 4m 2f
Stephen Richardson 3m 2f
William Right sen. 2m 3f
William Right jun. 2m 4f
Joseph Steward 4m 2f
[illegible]
John Whybrow
Thomas [Waylett?] 3m 4f
In the Poor House [no names given] 8m 10f

Trades & Handy Craft


James Allen carpenter 1m 2f
Robert [Burder?] butcher 4m 2f
George [Burder?] glazier 1m 3f
Widow Burleigh innkeeper 2m 6f
William Burleigh tailor 4m 1f
John Barnard bricklayer 1m 2f
John Clark schoolmaster 1m 0f
John Cross blacksmith 4m 2f
[?odgers] [illegible] 3m 1f
George Copsey baker 3m 4f
William Dowsett sen. carpenter 2m 3f
William Dowsett jun. carpenter 6m 3f
Henry Dowsett carpenter 2m 3f
Joseph Dowsett carpenter 1m 2f
James Finch miller 4m 2f
John Hardy sen. blacksmith 1m 2f
John Hardy jun. blacksmith 3m 5f
James Hardy blacksmith 4m 3f
Thomas Hutton blacksmith 3m 2f
Samuel Hart glover 3m 1f
Thomas Hardy blacksmith 3m 2f
[illegible] Harrington cordwainer om 1f
Humphrey Letch [shop keeper?] 2m 4f
Thomas Offord miller 2m 2f
William Percival tailor 1m 5f
Philip Shelly [illegible] 2m 4f
George Tyler shoemaker 3m 2f
John [?eader] miller 4m 1f
James [Wo?] [shoemaker?]
Back to History of Toppesfield
Find your Essex Ancestors in the Parish Registers
The Essex Record Office 'ERO' are custodians of the parish registers of Essex. Ancestry.co.uk have now transcribed the entire collection of Essex parish registers. Search now on Ancestry for your Essex ancestors. Then on the results page click on 'request image' and you will be taken to the ERO website where you can purchase an image of the relevant page.
Visit our Parish Registers of Essex page for more information.
Find your Ancestors in the Newspapers
Newspaper archives are now a very important source of information for researching your family tree.
Try our example search to help you discover if your ancestors are in the British Newspaper Archive.

Toppesfield - Cary's New and Correct English Atlas, 1798

Toppesfield - First Series Ordnance Survey Map 1805

This work is based on data provided through www.VisionofBritain.org.uk and uses historical material which is copyright of the Great Britain Historical GIS Project and the University of Portsmouth. Licensed for reuse under this Creative Commons Licence BY-SA-4.0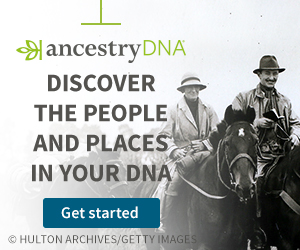 Looking for pictures to add to your family tree album?
Ebay is a good source of old images of Essex towns and villages. If you're looking for pictures to add to your family tree album, then try one of the auctions, or there are several 'Buy It Now' shops offering postcards which have been touched up and improved - so if you're unsure about bidding, try these.
Link below already formatted for Essex and Postcards.