History of Tollesbury

Tollesbury, c.1965
Reproduced courtesy of The Francis Frith Collection.
History of Tollesbury >> Poll of Voters 1826
Tollesbury voters 1826 - Borough of Maldon
The Borough of Maldon's poll of voters for 1826 lists the name and occupation of Tollesbury residents who were entitled to vote in the general election of 1826 in the Borough of Maldon.
For more background information see The story behind the Poll of Voters for 1826.
William Beckwith, wheelwright
James Bowles, labourer
William Bowles, oyster dredger
James Boyton, cordwainer
Robert William Bush, labourer
A P Chatterson, oyster dredger
Francis Chatterson, oyster dredger
William Clarke, dredger
James Coates, dredger
James Coates, oyster dredger
John Cook, farmer
John Cottis, labourer
John Creasy, looker
Richard Crosby, labourer
Joseph Dennish, labourer
John Dines, dredger
Edward Dines, dredger
Thomas Farrow, dredger
William Frost jun., dredger
William Frost, dredger
Thomas Frost, dredger
John Frost, dredger
Thomas Green, labourer
John Hance, fisherman
Abraham Harris, oyster dredger
Robert Hume, labourer
Isaac Levett, mariner
Thomas Lewis, ship carpenter
Zachariah Lewis, wheelwright
Thomas Lewis, ship carpenter
John London, preventive man
George London, preventive man
William London, mariner
Daniel London, oyster dredger
Joseph Martin, mariner
William Nichols, dredger
John Ottley, oyster dredger
William Payne, decoyman
William Payne, fisherman
Robert Payne, mariner
Joseph Pearce, oyster dredger
Joseph Raisin, dredger
John Robert Renall, cordwainer
Abraham Rice, labourer
George Salmon, farmer
George Sheldrake, dredger
Samuel Surrey, cooper
Thomas Surrey, labourer
Timothy Taylor, labourer
John Trew, dissenting minister
William Turner, labourer
William White, carpenter
Thomas Whittams, dredger
Thomas Whittams, labourer
Samuel Wood, gentleman
Back to History of Tollesbury
Find your Essex Ancestors in the Parish Registers
The Essex Record Office 'ERO' are custodians of the parish registers of Essex. Ancestry.co.uk have now transcribed the entire collection of Essex parish registers. Search now on Ancestry for your Essex ancestors. Then on the results page click on 'request image' and you will be taken to the ERO website where you can purchase an image of the relevant page.
Visit our Parish Registers of Essex page for more information.
Find your Ancestors in the Newspapers
Newspaper archives are now a very important source of information for researching your family tree.
Try our example search to help you discover if your ancestors are in the British Newspaper Archive.

Tollesbury - Cary's New and Correct English Atlas, 1798

Tollesbury - First Series Ordnance Survey Map 1805

This work is based on data provided through www.VisionofBritain.org.uk and uses historical material which is copyright of the Great Britain Historical GIS Project and the University of Portsmouth. Licensed for reuse under this Creative Commons Licence BY-SA-4.0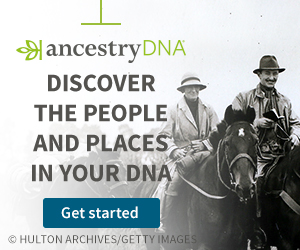 Looking for pictures to add to your family tree album?
Ebay is a good source of old images of Essex towns and villages. If you're looking for pictures to add to your family tree album, then try one of the auctions, or there are several 'Buy It Now' shops offering postcards which have been touched up and improved - so if you're unsure about bidding, try these.
Link below already formatted for Essex and Postcards.