History of Tollesbury

High Street, Tollesbury, c.1965
Reproduced courtesy of The Francis Frith Collection.
History of Tollesbury >> White's Directory 1848
White's Directory of Essex 1848 - list of inhabitants.
If you wish to trace any of these people on the census returns, the nearest census date for this 1848 directory is the 1851 census.
Note: the directory lists the names in the following order: Surname, First Name. It also abbreviates names. These have been reversed and typed in full to assist research.
My ancestor lived here at this time, but why aren't they listed here? Answer: Not everyone appeared in a trade directory. Please read our Trade Directories article.
You should also consider newspaper archives. With millions of pages now online, there is always the possibility of finding articles featuring your ancestors. Discover how to explore newspaper archives.
Edward Adams
Rev. Thomas Carter (Independent)
James Clarke, drill owner
Benjamin Cook, assistant overseer
Rev. John Collins M.A., curate
Robert Dodd, decoyman
Joseph Emery, gardener
Eliza Frost, victualler, Plough and Sail
Rev. Robert Ibbotson Henshaw M.A., vicar
Samuel Howe, saddler
William Hume, victualler, Plough, Oakley Hill
Sarah Lewis, schoolmistress
Thomas Neville, blacksmith
Rosetta Payne, victualler, King's Head
William Payne, butcher
C. Reardon, straw hat maker
Abraham Rice, parish clerk
Joseph Weaver, tailor and carrier
William Wyatt, bricklayer

Farmers.
Thomas Beckwith, The Wick
John Bourne, Mill Farm
John Lay Bygrave, Lodge
Joseph Dennis, Oakley Green
Robert Emson, Osbournes
W.H. Fairhead, Hall and Little Totham
Joseph Foster, Old Hall and Witham
Jeffrey Gardiner, Rolls and Prentices
John Gardiner, Rolls and Prentices
Pearson Golding, Bouchier's Lodge
Joseph Hume, Heath
John Joseph Mechi, Tiptree Hall
Joseph Page (and Tolleshunt D'Arcy)
John Readhouse, Profitts
George Root, Bouchier's Hall
Joseph Saddler, Heath
Simon Sampson
Robert Seabrook (and Tolleshunt D'Arcy)
Richard Seabrook (and Tolleshunt D'Arcy)
William Sharp
George Sharp
Richard Solly, Bohun's Hall
John Walker (and Tolleshunt Major)
John Wass, Tiptree Heath
James Wilkin, Gorwell Hall

High Street, Tollesbury
Low resolution copy courtesy of Footsteps' Shop on Ebay. Quality postcards of Essex.
Bakers.
William Anthony
William Harvey

Beer Houses.
Samuel Chapman
William Went

Coal Dealers.
Joseph Bocking
Stephen Overall

Corn Millers.
John Posford
Simon Sampson
Thomas Turnage

Shoemakers.
Benjamin Bright, Heath
William Davis
John Gulson
Charles Harrison

Shopkeepers.
John Banyard
Sarah Bowles
Jemima Crampin, Heath
George Howe, druggist
William Walford

Wheelwrights.
William Beckwith
Zachariah Lewis
Back to History of Tollesbury
Find your Essex Ancestors in the Parish Registers
The Essex Record Office 'ERO' are custodians of the parish registers of Essex. Ancestry.co.uk have now transcribed the entire collection of Essex parish registers. Search now on Ancestry for your Essex ancestors. Then on the results page click on 'request image' and you will be taken to the ERO website where you can purchase an image of the relevant page.
Visit our Parish Registers of Essex page for more information.
Find your Ancestors in the Newspapers
Newspaper archives are now a very important source of information for researching your family tree.
Try our example search to help you discover if your ancestors are in the British Newspaper Archive.

Tollesbury - Cary's New and Correct English Atlas, 1798

Tollesbury - First Series Ordnance Survey Map 1805

This work is based on data provided through www.VisionofBritain.org.uk and uses historical material which is copyright of the Great Britain Historical GIS Project and the University of Portsmouth. Licensed for reuse under this Creative Commons Licence BY-SA-4.0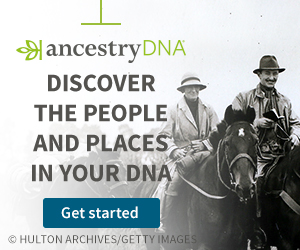 Looking for pictures to add to your family tree album?
Ebay is a good source of old images of Essex towns and villages. If you're looking for pictures to add to your family tree album, then try one of the auctions, or there are several 'Buy It Now' shops offering postcards which have been touched up and improved - so if you're unsure about bidding, try these.
Link below already formatted for Essex and Postcards.