History of Takeley

Green Man PH, Takeley, c.1960
Reproduced courtesy of The Francis Frith Collection.
History of Takeley >> White's Directory 1848
White's Directory of Essex 1848 - list of inhabitants.
If you wish to trace any of these people on the census returns, the nearest census date for this 1848 directory is the 1851 census.
Please note, however, that the 1851 census returns for Takeley are missing from the census returns at the Public Record Office.
Note: the directory lists the names in the following order: Surname, First Name. It also abbreviates names. These have been reversed and typed in full to assist research.
My ancestor lived here at this time, but why aren't they listed here? Answer: Not everyone appeared in a trade directory. Please read our Trade Directories article.
You should also consider newspaper archives. With millions of pages now online, there is always the possibility of finding articles featuring your ancestors. Discover how to explore newspaper archives.
Those marked + are in Hatfield Broad Oak parish

+ John Bird and Edward Bird, carpenters,
Rev. Vicesimus Knox Child M.A., vicar
Thomas Chopping, victualler, Green Man
Samuel Clarke, corn miller, etc.
Richard Flack, butcher
+ Rev. John Hanson, (Independent minister)
Robert Lambert, Post-office
Thomas Lambert, tailor and draper
Peter Pallett, sexton
Isaac Piper, corn miller
Mr. William Poole, Smith's Green; (and goldsmith in London)
John Potter, coal dealer, etc.
Joseph Prior, cart owner
Mrs. W. Robe, Frog's Hall
John Speller, victualler, Rein Deer
James Staines, victualler, Three Horse Shoes
Mary Ann Tomlin, schoolmistress
William Robert Warren, clothier and furniture broker

Beerhouses.
Samuel Clarke
Henry Hall, pig dealer
Thomas Lambert
John Stokes

Blacksmiths.
Daniel Barltrop
Charles Brown
+ John Perry

Boot and Shoemakers.
William Bentley
William Chopping
+ David Cook
John Hayden
Benjamin Simmons
Robert Speller

Farmers (* are Owners).
John Chopping
* Henry Clarke
* George W. Elliot
Robert Garret, Jack's Green
Daniel Hockley, High House
Charles Hockley
* Julius Lawrence
John Marshall
Thomas Marshall
* Thomas Mumford, Waltham Hall
Thomas Mumford, Warish Hall
Mumford A. T.
Mumford G. H.
Mumford H. E.
* Thomas Parkins
* Nicholas Patmore, Old House
William Patmore and J.I. Patmore
* Samuel Scott, Smith's Green
John Swan
* Susan White

Grocers and Drapers.
William Aylett
+ Edward Bird
John James Rous
Thomas Speller
John Stokes

Wheelwrights.
William Heard
Robert Issac Willey
Back to History of Takeley
Find your Essex Ancestors in the Parish Registers
The Essex Record Office 'ERO' are custodians of the parish registers of Essex. Ancestry.co.uk have now transcribed the entire collection of Essex parish registers. Search now on Ancestry for your Essex ancestors. Then on the results page click on 'request image' and you will be taken to the ERO website where you can purchase an image of the relevant page.
Visit our Parish Registers of Essex page for more information.
Find your Ancestors in the Newspapers
Newspaper archives are now a very important source of information for researching your family tree.
Try our example search to help you discover if your ancestors are in the British Newspaper Archive.

Takeley - Cary's New and Correct English Atlas, 1798

Takeley - First Series Ordnance Survey Map 1805

This work is based on data provided through www.VisionofBritain.org.uk and uses historical material which is copyright of the Great Britain Historical GIS Project and the University of Portsmouth. Licensed for reuse under this Creative Commons Licence BY-SA-4.0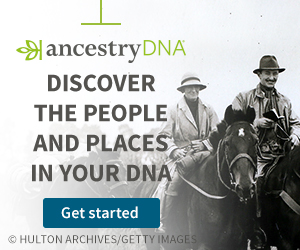 Looking for pictures to add to your family tree album?
Ebay is a good source of old images of Essex towns and villages. If you're looking for pictures to add to your family tree album, then try one of the auctions, or there are several 'Buy It Now' shops offering postcards which have been touched up and improved - so if you're unsure about bidding, try these.
Link below already formatted for Essex and Postcards.