History of Saffron Walden

High Street, Saffron Walden, 1919
Reproduced courtesy of The Francis Frith Collection.
History of Saffron Walden >> White's Directory 1848
White's Directory of Essex 1848 - list of inhabitants.
End of Part 3. Continues Part 1 >> or Part 2 >>.
If you wish to trace any of these people on the census returns, the nearest census date for this 1848 directory is the 1851 census.
Note: the directory lists the names in the following order: Surname, First Name. It also abbreviates names. These have been reversed and typed in full to assist research.
My ancestor lived here at this time, but why aren't they listed here? Answer: Not everyone appeared in a trade directory. Please read our Trade Directories article.
You should also consider newspaper archives. With millions of pages now online, there is always the possibility of finding articles featuring your ancestors. Discover how to explore newspaper archives.
Carpenters.
Charles Erswell
James Grainger
Stephen Marsh
Thomas Patient
Thomas Wright

China, Glass, etc., Dealers.
George Peat
Charles Piper
M. Richardson

Chemists and Druggists.
Robert Burch (and dentist)
Henry Burrows
John Lea (dentsist) Jeptha Miller

Confectioners.
Edward Abrey
James Barker
James Edward Player

Coopers.
Thomas Patient
George Prior
John Willis

Corn Factors.
Thomas Barnard
William Middleditch
Daniel Midletoll
Charles Porter
Peter Portway
Edward Stoker

Corn Millers.
Thomas Barnard
George Galley
William Middelditch
John Mynott
Harvey Ruse

Curriers.
John Jackson
Charles Nichols

Grocers.
Thomas Canning
George Duke
John Emson and Frederick Emson
William Haylock
John Leverett
William Smith
William Wiseman

Hatters.
John Leverett
John Richardson
John Tokelove

Ironmongers.
W.S. Barnes
Hannibal Dunn
H. Shuttleworth
Rider and Johnson (and founders)
Matthew Spicer
M.Thompson

L. and W. Drapers.
Samuel Beard
Robson, Day and Green
George Duke
J. and F. Emson
James Humphreys
John Leverett
Alfred Lyon
Matthew Rae

Old Sun Inn, Church Street, Saffron Walden.
© Copyright Christopher Hilton contributor to the Geograph Project and licensed for reuse under this Creative Commons Licence
Maltster.
John Clark
Joshua Clark
Clark and Gibson
John Simon King
Charles Porter
Peter Portway
Edward Stokes

Milliners.
S.E. Archer
Bainbridge and Chappell
Elizabeth Hodson
Charlotte Housden
Martha Low
Charlotte Willis

Painters, Glaziers and Plumbers.
Robert Bunten
William Bunten
Thomas Chappell
Joseph Durrant
William Glover
John Rickerby

Perfumers and Hair Dressers. William Barrett
George Butterfield
Henry Butterfield
William Howard
Thomas Smith

Saddlers.
John Burton
Eliza Carter
Thomas Samuel
Thomas Wedd

Shopkeepers.
Winifred Bailey
Elizabeth Bates
William Douglas
John Earnshaw
John Kettle
John Parish
William Palmer
James Shaul
John Smith
John Thurgood
Silvanus Ward

Straw Hat Makers.
Emma Brand
Frances Crussell
Matu Jones
Susan Redhead

Surgeons.
Thomas Browne
Samuel Fiske
Frederick Greene
Alfred Jones
Lloyd Jones
Thomas Spurgin
William Wagstaff

Surveyors.
John King and Son
Martin Nockolds
William Ward, (and timber merchant)

Tailors.
Thomas Barnard
James Barton
William Burrows
Thomas Harris
Joseph Harvey
James Housden
William Kemp
William Mitchell
William Redhead
Thomas Silk
William Wooley

Tea Dealers.
Henry Burrows
Hannah Carnes
Mary Ann Nott
Lydia Nott
Matthew Rae

Veterinary Surgeons.
George Bainbridge
James Rule

Watchmakers.
Thomas Gatward
John Kent

Wheelewrights.
Samuel Hills
Thomas Patient
Robert Rushforth
William Spicer

Wine and Spirit Merchants. Jeptha Miller
James Starling
End of Part 3. Continues Part 1 >> or Part 2 >>.
Back to History of Saffron Walden
Find your Essex Ancestors in the Parish Registers
The Essex Record Office 'ERO' are custodians of the parish registers of Essex. Ancestry.co.uk have now transcribed the entire collection of Essex parish registers. Search now on Ancestry for your Essex ancestors. Then on the results page click on 'request image' and you will be taken to the ERO website where you can purchase an image of the relevant page.
Visit our Parish Registers of Essex page for more information.
Find your Ancestors in the Newspapers
Newspaper archives are now a very important source of information for researching your family tree.
Try our example search to help you discover if your ancestors are in the British Newspaper Archive.

Saffron Walden - Cary's New and Correct English Atlas, 1798

Saffron Walden - First Series Ordnance Survey Map 1805

This work is based on data provided through www.VisionofBritain.org.uk and uses historical material which is copyright of the Great Britain Historical GIS Project and the University of Portsmouth. Licensed for reuse under this Creative Commons Licence BY-SA-4.0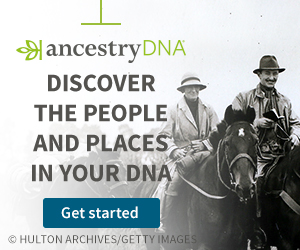 Looking for pictures to add to your family tree album?

Postcard of Saffron Walden.
Ebay is a good source of old images of Essex towns and villages. If you're looking for pictures to add to your family tree album, then try one of the auctions, or there are several 'Buy It Now' shops offering postcards which have been touched up and improved - so if you're unsure about bidding, try these.
Link below already formatted for Essex and Postcards.