History of Purleigh

Bell Inn PH, Purleigh.
© Copyright Robert Edwards contributor to the Geograph Project and licensed for reuse under this Creative Commons Licence
History of Purleigh >> White's Directory 1848
White's Directory of Essex 1848 - list of inhabitants.
If you wish to trace any of these people on the census returns, the nearest census date for this 1848 directory is the 1851 census.
Note: the directory lists the names in the following order: Surname, First Name. It also abbreviates names. These have been reversed and typed in full to assist research.
My ancestor lived here at this time, but why aren't they listed here? Answer: Not everyone appeared in a trade directory. Please read our Trade Directories article.
You should also consider newspaper archives. With millions of pages now online, there is always the possibility of finding articles featuring your ancestors. Discover how to explore newspaper archives.
Charles Croxon, butcher
Edward Croxon, victualler, Bell Inn
James Furlong, plumber, painter, etc.
Frederick Newbold, tailor
William Playle, wheelwright
Samuel Rayner, saddler, etc.
George Grinley Sharpe M.D.
Rev. Robert Francis Walker M.A., curate, Rectory

Academies.
Mr. Barritt and Mrs. Sly, Free School
Miriam Saward, National school
Harriet Matilda Sharpe
James Trussell

Farmers.
Cornelius Barritt
William Bott
John Brooks, Hamlet
Charles Houghton Clarke, Waltons
James Clarke, Frerne and Sacklets
William Clarke, Purleigh Hall
John Cooper
J. Girling, Hamlet
George Corder, East-croft
Thomas Davy, Purleigh Barns
Sarah Ellis, Scotts and Barns
William Gale, Hyde Marsh
William Grainger, Hill Farm
William Hickford, Andrews
Joseph Jarvis, Wood Farm
Mrs. Jasper, Dye Goods
A.C. Johnson, Gate Farm
Robert Kemp
William Parnell
Edward Knight, Marsh House
Edward Middleditch, Wash
John Ram, Rookery
William Raven, Wash
George Raven, Redgates
George Riley
Pattisson Rutt, Purleigh Lodge

Bakers.
Edward Baker
George Raven
Edward Salmon

Beerhouses.
James Bonner
Ellen Barker
William Frankland
George Hedge
William Mansfield

Blacksmiths.
John Harris
Eliza Hawkes
Samuel Kemp

Carpenters.
William Frankland
Robert Kemp, builder

Corn Millers.
Robert Mecklenburgh
William Raven

Shoemakers.
Frederick Borritt
William Bridge
Joseph Keys
Daniel Knights
William Matthams

Shopkeepers.
Edmund Brooks
Samuel Theobald (and draper)
Back to History of Purleigh
Find your Essex Ancestors in the Parish Registers
The Essex Record Office 'ERO' are custodians of the parish registers of Essex. Ancestry.co.uk have now transcribed the entire collection of Essex parish registers. Search now on Ancestry for your Essex ancestors. Then on the results page click on 'request image' and you will be taken to the ERO website where you can purchase an image of the relevant page.
Visit our Parish Registers of Essex page for more information.
Find your Ancestors in the Newspapers
Newspaper archives are now a very important source of information for researching your family tree.
Try our example search to help you discover if your ancestors are in the British Newspaper Archive.

Purleigh - Cary's New and Correct English Atlas, 1798

Purleigh - First Series Ordnance Survey Map 1805

This work is based on data provided through www.VisionofBritain.org.uk and uses historical material which is copyright of the Great Britain Historical GIS Project and the University of Portsmouth. Licensed for reuse under this Creative Commons Licence BY-SA-4.0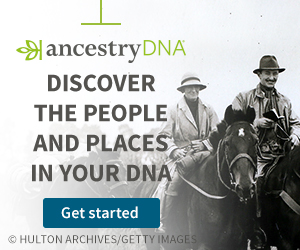 Looking for pictures to add to your family tree album?
Ebay is a good source of old images of Essex towns and villages. If you're looking for pictures to add to your family tree album, then try one of the auctions, or there are several 'Buy It Now' shops offering postcards which have been touched up and improved - so if you're unsure about bidding, try these.
Link below already formatted for Essex and Postcards.