History of Margaretting

St. Margaret's Church, Margaretting
© Copyright Peter Stack contributor to the Geograph Projectand licensed for reuse under this Creative Commons Licence
History of Margaretting >> Margaretting Snippets
Margaretting Snippets
When researching for this website we often find a little snippet of information on a location or subject which may be of interest. Some are quirky, some show that there is nothing new in this world, and some about the attitudes and morals of the time. [index to snippets] Here is one for Margaretting about a woman's spending priorities.
Essex Standard 12 November 1831
A young woman, rather gaily attired, preferred a complaint against the overseer of Margaretting, for reducing the allowance for her illegitimate child from 2s. to 1s. 6d. per week.
The overseer said the complainant refused to swear the child till after the father was gone to America, and consequently no order of affiliation had been made.
Sir Joseph Esdaile asked the complainant how she got her living.
Complainant - "why I take in work from any body that will employ me."
Sir Joseph - "Who do you live with?"
Complainant - "I live with my mother, who has an allowance from the parish."
Sir Joseph - "What! and you dress in that style. I am sure you don't look as if you wanted anything from the parish."
Overseer - "The mother has a regular allowance of 3s. 6d. a week, and as it was the girl's fault that no order was made, we gave her only 1s. 6d. for the child."
Mr. Bridges - "If you were not to dress quite so much, you would have more to spare twoards the support of the child."
Mr. Archer - You understand what the Magistrates say: while you claim relief from the parish you must not dress quite so much. The Magistrates won't interfere in your case."
Complainant - "Then I must throw myself upon the parish, and they must allow for me if they won't for the child."
Mr. Brdges - You cannot suppose any parish officer will be justified in granting allowance to a person of your appearance as regards dress, or that any Magistrate will feel disposed to order it."
The complaint was then dismissed
[End of article]
Newspapers could provide a wealth of information about your ancestors or where they lived. See our article on exploring newspaper archives.
Back to History of Margaretting
1921 Census now on Findmypast
The 1921 census which gives details of almost 38 million individuals is now available on Findmypast. Start now to discover your ancestors. At the moment access is pay-per-view.
Find your Essex Ancestors in the Parish Registers
The Essex Record Office 'ERO' are custodians of the parish registers of Essex. Ancestry.co.uk have now transcribed the entire collection of Essex parish registers. Search now on Ancestry for your Essex ancestors. Then on the results page click on 'request image' and you will be taken to the ERO website where you can purchase an image of the relevant page.
Visit our Parish Registers of Essex page for more information.
Find your Ancestors in the Newspapers
Newspaper archives are now a very important source of information for researching your family tree.
Try our example search to help you discover if your ancestors are in the British Newspaper Archive.

Margaretting - Cary's New and Correct English Atlas, 1798

Margaretting - First Series Ordnance Survey Map 1805

This work is based on data provided through www.VisionofBritain.org.uk and uses historical material which is copyright of the Great Britain Historical GIS Project and the University of Portsmouth. Licensed for reuse under this Creative Commons Licence BY-SA-4.0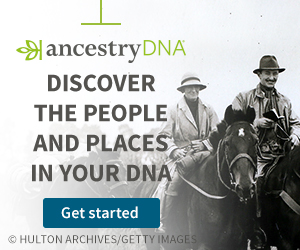 Looking for pictures to add to your family tree album?
Ebay is a good source of old images of Essex towns and villages. If you're looking for pictures to add to your family tree album, then try one of the auctions, or there are several 'Buy It Now' shops offering postcards which have been touched up and improved - so if you're unsure about bidding, try these.
Link below already formatted for Essex and Postcards.