History of Manningtree

Manningtree, c.1950
Reproduced courtesy of The Francis Frith Collection.
History of Manningtree >> Post Office Directory 1863
White's Directory of Essex 1863 - list of inhabitants.
If you wish to trace any of these people on the census returns, the nearest census date for this 1863 directory is the 1861 census.
Note: the directory lists the names in the following order: Surname, First Name. It also abbreviates names. These have been reversed and typed in full to assist research.
My ancestor lived here at this time, but why aren't they listed here? Answer: Not everyone appeared in a trade directory. Please read our Trade Directories article.
You should also consider newspaper archives. With millions of pages now online, there is always the possibility of finding articles featuring your ancestors. Discover how to explore newspaper archives.
Part 2. Back to Part 1 Continues Part 3
Auctioneers.
Goodwin Robert, South Street

Inns and Taverns.
Cock, George Jennings Nunn
Essex Arms, John Wyncoll
King's Head, Alexander Dickson
Mistley Thorn, Henry Reuben Mangin
Packet Hotel, Mrs Harriet Sizer
Railway Tavern, George E. Barns
Red Lion, William Clarke Woodbine
Rose and Crown, Edwin Pittock
Wherry, Phoebe Chapman
White Hart Hotel, Nathaniel Dale

Bakers and Flour Dealers.
Balls George
Cant William
Finch Sarah
Lambert Mary Ann
Long John
Lowe John
Page Samuel
Paskell Thomas
Tweed John

Beerhouses.
Baker Samuel
Crisp John
Frost William
Knightingale R.
Lambert Mary Ann
Lilley John
Thompson W.
Tweed John A.
Wagstaff Thomas

Blacksmiths.
Frostick James

Manningtree.
© Copyright Rog Frost contributor to the Geograph Project and licensed for reuse under this Creative Commons Licence
Boot and Shoe Makers.
Baker Samuel
Bloom Henry
Fletcher Samuel
Gosling John
Gowen William
Long Samuel, Quay Street
Ralph William
Taylor Samuel
Vince William

Bricklayers.
Allen Peter
Capon Francis B.

Butchers.
Green Thomas
Green William Grave
Long Henry
Long John

Cabinet Makers, etc.
Pool William
Sawyer Samuel, broker

Carpenters
Capon Albert
Capon Francis
Curtis Anthony
Goodwin Robert, and paperhanger

Chemists and Druggists.
Hooker James
Winter John

Coach Builders.
Smith Thomas Blake

Coal Merchants.
Page Charles and Septimus Page
Page John
Shansfield William Jarrold
Taylor and Jessop

Coopers.
Bennett William
Wyncoll Robert

Corn Merchants.
Alston Edward
Long John
Page Charles and Septimus Page
Page John
Shansfield William Jarrold
Part 2. Back to Part 1 Continues Part 3
Back to History of Manningtree
Find your Essex Ancestors in the Parish Registers
The Essex Record Office 'ERO' are custodians of the parish registers of Essex. Ancestry.co.uk have now transcribed the entire collection of Essex parish registers. Search now on Ancestry for your Essex ancestors. Then on the results page click on 'request image' and you will be taken to the ERO website where you can purchase an image of the relevant page.
Visit our Parish Registers of Essex page for more information.
Find your Ancestors in the Newspapers
Newspaper archives are now a very important source of information for researching your family tree.
Try our example search to help you discover if your ancestors are in the British Newspaper Archive.

Manningtree - Cary's New and Correct English Atlas, 1798

Manningtree - First Series Ordnance Survey Map 1805

This work is based on data provided through www.VisionofBritain.org.uk and uses historical material which is copyright of the Great Britain Historical GIS Project and the University of Portsmouth. Licensed for reuse under this Creative Commons Licence BY-SA-4.0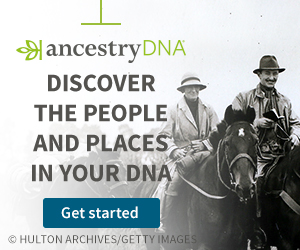 Looking for pictures to add to your family tree album?
Ebay is a good source of old images of Essex towns and villages. If you're looking for pictures to add to your family tree album, then try one of the auctions, or there are several 'Buy It Now' shops offering postcards which have been touched up and improved - so if you're unsure about bidding, try these.
Link below already formatted for Essex and Postcards.