History of Maldon

High Street, Maldon, 1891
Reproduced courtesy of The Francis Frith Collection.
History of Maldon >> Maldon Snippets
Maldon Snippets
When researching for this website we often find a little snippet of information on a location or subject which may be of interest. Some are quirky, some show that there is nothing new in this world, and some about the attitudes and morals of the time. [index to snippets] Here is one for Maldon about a swindler.
The Times 11 October 1817
Swindler
A man, having the appearance of a gentleman traveller, took up his abode, a few days since, at Miller's Hotel in Southend, where he lived in the most sumptuous manner. After remaining two or three days, he expressed a wish to see the town of Maldon, and requested of Mr Miller to let his man drive him to that place, which he assented to.
On reaching Maldon, he put up at the White Horse, where he ordered dinner to be ready at a certain hour; in the mean time he said he would walk round the town and see the place. The landlord being fully prepared for the guest at the appointed hour, waited with considerable anxiety for his arrival, but unfortunately he never afterwards made his appearance; and the man who drove him was obliged to return to Southend with his horse and chaise, the nearer of the unwelcome tidings to his master, who the stranger had left so abruptly, without even paying his reckoning at the hotel.
From Maldon, it appears, this insolent individual made the best of his way to Chelmsford, where he hired an iron-gray mare of Mr Taverner, at the King's Head, for the purpose of proceeding to Braintree, and which he readily obtained; in the consequence of representing himself as acquainted with several tradesmen of this place. The mare was hired on the 29th ult., but neither the man nor the mare have since been heard of.
[End of article]
Newspapers could provide a wealth of information about your ancestors or where they lived. See our article on exploring newspaper archives.
Back to History of Maldon
1921 Census now on Findmypast
The 1921 census which gives details of almost 38 million individuals is now available on Findmypast. Start now to discover your ancestors. At the moment access is pay-per-view.
Find your Essex Ancestors in the Parish Registers
The Essex Record Office 'ERO' are custodians of the parish registers of Essex. Ancestry.co.uk have now transcribed the entire collection of Essex parish registers. Search now on Ancestry for your Essex ancestors. Then on the results page click on 'request image' and you will be taken to the ERO website where you can purchase an image of the relevant page.
Visit our Parish Registers of Essex page for more information.
Find your Ancestors in the Newspapers
Newspaper archives are now a very important source of information for researching your family tree.
Try our example search to help you discover if your ancestors are in the British Newspaper Archive.

Maldon - Cary's New and Correct English Atlas, 1798

Maldon - First Series Ordnance Survey Map 1805

This work is based on data provided through www.VisionofBritain.org.uk and uses historical material which is copyright of the Great Britain Historical GIS Project and the University of Portsmouth. Licensed for reuse under this Creative Commons Licence BY-SA-4.0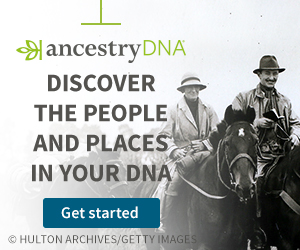 Looking for pictures to add to your family tree album?
Ebay is a good source of old images of Essex towns and villages. If you're looking for pictures to add to your family tree album, then try one of the auctions, or there are several 'Buy It Now' shops offering postcards which have been touched up and improved - so if you're unsure about bidding, try these.
Link below already formatted for Essex and Postcards.