History of Harwich

West Street, Harwich, c.1960
Reproduced courtesy of The Francis Frith Collection.
History of Harwich >> Education in Harwich
Education in Harwich
Reports and returns on schools and education in Harwich. These allow a glimpse into the education your ancestors may have received if they were from this parish.
1818
"Population 2,893. A grammar school, founded by Sir Humphrey Parsons, in the year 1724, endowed with a good house and £7. 10s. per annum to educate 8 boys. the corporation of Harwich have increased the salary to £40 a year, out of their own funds, and added 24 boys to the free estbalishment, and the master takes about 12 boarders. The corporation are the patrons, and the school and house were uniformly given to the curate of Harwich, in aid of his curacy, but very recently the corporation have given it to a non-resident clergyman, who conducts it by a lay assistant, and the curate is consequently distressed for a house.
A national school, erected by the corporation in 1812, supported by voluntary contributions, in which upwards of 240 children receive instruction from a master and mistress. The former has £70 a year, and £30 as organist to the chapel, the latter has £30 per annum.
The poor have sufficient means of education."
Source: Digest of Parochial Returns. Select Committee on Education of the Poor, 1818
1833
"Harwich Borough, Nicholas St Parish Population 3,371. Five Infant Schools (two of which commenced in 1827) wherein collectively 18 males and 31 females are instructed at the expense of their parents. Twenty one Daily Schools: one of which is a Free School for 32 males, supported by the corporation, who pay the rates and taxes of the school house, and allow the master a salary of £40 per annum; another, a National School, contains 78 males and 38 females, and is supported by voluntary contributions; the master has a salary of £60 and the mistress £20 per annum; in eleven others collectively are 114 males and 99 females; in another (commenced 1824) 6 males and 8 females; in another (commenced 1829) 3 of each sex; in another (commenced 1830) 7 males and 20 females; in another (commenced 1832) 7 of both sexes; and in the other four (commenced 1833) are 14 males and 33 females. In all the above Schools, with the exception of the two first mentioned, the children are under instruction at the expense of their parents. Four Sunday Schools: one (commenced 1821) in which are 50 males and 55 females, who attend the Established Church; in another are 26 males and 30 females; another, connected with Wesleyan Methodists, consists of 39 males and 80 females; these Schools have lending Libraries attached; the other (commenced 1830) consists of 8 males and 40 females, and appertains to the Baptist denomination: in all these Schools the children are instructed gratuitously."
Source: House of Commons papers, Volume 41. Abstract of Education Returns 1833
Back to History of Harwich
Find your Essex Ancestors in the Parish Registers
The Essex Record Office 'ERO' are custodians of the parish registers of Essex. Ancestry.co.uk have now transcribed the entire collection of Essex parish registers. Search now on Ancestry for your Essex ancestors. Then on the results page click on 'request image' and you will be taken to the ERO website where you can purchase an image of the relevant page.
Visit our Parish Registers of Essex page for more information.
Find your Ancestors in the Newspapers
Newspaper archives are now a very important source of information for researching your family tree.
Try our example search to help you discover if your ancestors are in the British Newspaper Archive.

Harwich - Cary's New and Correct English Atlas, 1798

Harwich - First Series Ordnance Survey Map 1805

This work is based on data provided through www.VisionofBritain.org.uk and uses historical material which is copyright of the Great Britain Historical GIS Project and the University of Portsmouth. Licensed for reuse under this Creative Commons Licence BY-SA-4.0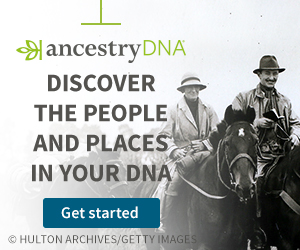 Looking for pictures to add to your family tree album?
Ebay is a good source of old images of Essex towns and villages. If you're looking for pictures to add to your family tree album, then try one of the auctions, or there are several 'Buy It Now' shops offering postcards which have been touched up and improved - so if you're unsure about bidding, try these.
Link below already formatted for Essex and Postcards.