History of Halstead

Courtauld Mill, Halstead.
© Copyright Oxyman contributor to the Geograph Project and licensed for reuse under this Creative Commons Licence
History of Halstead >> Poll of Voters 1847
Halstead voters - 1847 General Election
These are the residents and non-resident landowners of Halstead who voted in the 1847 general election. Source: Essex Standard 20 August 1847.
Thomas Allen
John Arnold
Edmund Baldwin
Silas Bambridge
Thomas Bell
William Bentall
John Blomfield
Joseph Blomfield
John Boulting
Cardinal Brewster
Joseph Nunn Brewster
Rev. Charles Burney
James Campion
William Clark
Thomas Coe
Jeremiah Cook
James Cook
William Cook
John Cook
John Cooper
William Cooper
Charles Cornell
Thomas Davey
Daniel Davey
Thomas Davis
Robert John Day
George Deeks
Joseph Doubleday
Robert Doubleday
Thomas Draper
William Dunt
Thomas Early
Robert Emson
Jacob Evans
George Fairbank
Titus Fanner
Robert Firmin
George Firmin, jun.

High Street, Halstead
Low resolution copy courtesy of Footsteps' Shop on Ebay. Quality postcards of Essex.
James Flavell
Rev. Duncan Fraser
John Gilby
Benjamin Gilson
James Golding
James Goldstone
Samuel Goody
Samuel Gozard
Robert E. Greenwood
William Guerney
Edward Haiden
William George Harris
M. Barnard Harvey
Thomas B. Hawkes
James Houghton
William Howard
James Howlett
William Jackson
William Knight
John Last
John Lee
William Little
William Little, jun.
Thomas Maidwell
P. Stenart F. Martin
James William Mills
William Moye
Joseph Nash
Jonathan Nash
Abraham Newton
Joseph Noakes
Philip Nunn
William Watts Oakley
John Perry
William Prior
Joseph Rayner
William Rayner
William Robinson
Septimus Rodick
William Root
Richard Sandford
John Scott
Alfred Sewell
Robert Skitter
Barron Smith
Joseph Smoothy
Robert Smoothy
John Snell
George Sperling
S. Church Spurgeon
John Sudbury
Henry Sutton
Joseph Tiffen
John Vaizey
Isaac Walford
J. Robinson Walsh
Joseph Ward
John Warner
William W. Warner
William Wells
Lambert Weston
Richard S. Wilson
Samuel Wybrew
Joseph Yeldham
Back to History of Halstead
Find your Essex Ancestors in the Parish Registers
The Essex Record Office 'ERO' are custodians of the parish registers of Essex. Ancestry.co.uk have now transcribed the entire collection of Essex parish registers. Search now on Ancestry for your Essex ancestors. Then on the results page click on 'request image' and you will be taken to the ERO website where you can purchase an image of the relevant page.
Visit our Parish Registers of Essex page for more information.
Find your Ancestors in the Newspapers
Newspaper archives are now a very important source of information for researching your family tree.
Try our example search to help you discover if your ancestors are in the British Newspaper Archive.

Halstead - Cary's New and Correct English Atlas, 1798

Halstead - First Series Ordnance Survey Map 1805

This work is based on data provided through www.VisionofBritain.org.uk and uses historical material which is copyright of the Great Britain Historical GIS Project and the University of Portsmouth. Licensed for reuse under this Creative Commons Licence BY-SA-4.0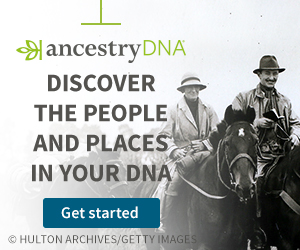 Looking for pictures to add to your family tree album?
Ebay is a good source of old images of Essex towns and villages. If you're looking for pictures to add to your family tree album, then try one of the auctions, or there are several 'Buy It Now' shops offering postcards which have been touched up and improved - so if you're unsure about bidding, try these.
Link below already formatted for Essex and Postcards.