History of Halstead

Recreation Ground, Halstead, 1955
Reproduced courtesy of The Francis Frith Collection.
History of Halstead >> Halstead Snippets
Halstead Snippets
When researching for this website we often find a little snippet of information on a location or subject which may be of interest. Some are quirky, some show that there is nothing new in this world, and some about the attitudes and morals of the time. [index to snippets] Here's one for Halstead on the collapse of a church spire.
Ipswich Journal 13 July 1844
Church spire collapses
We deeply lament to learn that on Wednesday afternoon, about three o'clock, the beautiful tower and spire of the new church of the Holy Trinity building at Halstead, which was nearly completed, fell to the ground, and is now a mass of ruin. "On hurrying to the spot" says our informant, "the scene we witnessed was most awful, for the first impression was that all the labourers were beneath the ruins; and the shrieks of their wives and children were dreadful."
Most providentially this was not the case. It appears that Mr. Johnstone, the builder, about five minutes before the catastrophe, saw the tower was in danger, and immediately ordered all the labourers to come off. This was done; and with the exception of three all got clear. The three men alluded to are severely hurt, and we understand one is in some danger. Had it not been for the timely warning the sacrifice of life would have been awful.
This sad occurrence has cast a gloom over the town, as the consecration of the church was arranged to have taken place on the 31st inst. The body of the church is but little injured, as the tower fell outwards. The part completed was 115 feet in height.
[End of article]
Newspapers could provide a wealth of information about your ancestors or where they lived. See our article on exploring newspaper archives.
Back to History of Halstead
1921 Census now on Findmypast
The 1921 census which gives details of almost 38 million individuals is now available on Findmypast. Start now to discover your ancestors. At the moment access is pay-per-view.
Find your Essex Ancestors in the Parish Registers
The Essex Record Office 'ERO' are custodians of the parish registers of Essex. Ancestry.co.uk have now transcribed the entire collection of Essex parish registers. Search now on Ancestry for your Essex ancestors. Then on the results page click on 'request image' and you will be taken to the ERO website where you can purchase an image of the relevant page.
Visit our Parish Registers of Essex page for more information.
Find your Ancestors in the Newspapers
Newspaper archives are now a very important source of information for researching your family tree.
Try our example search to help you discover if your ancestors are in the British Newspaper Archive.

Halstead - Cary's New and Correct English Atlas, 1798

Halstead - First Series Ordnance Survey Map 1805

This work is based on data provided through www.VisionofBritain.org.uk and uses historical material which is copyright of the Great Britain Historical GIS Project and the University of Portsmouth. Licensed for reuse under this Creative Commons Licence BY-SA-4.0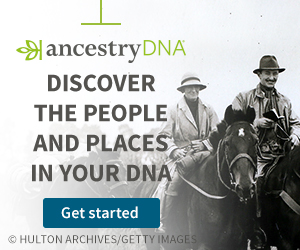 Looking for pictures to add to your family tree album?
Ebay is a good source of old images of Essex towns and villages. If you're looking for pictures to add to your family tree album, then try one of the auctions, or there are several 'Buy It Now' shops offering postcards which have been touched up and improved - so if you're unsure about bidding, try these.
Link below already formatted for Essex and Postcards.