History of Great Dunmow

Great Dunmow
Low resolution copy courtesy of Footsteps' Shop on Ebay. Quality postcards of Essex.
History of Great Dunmow >> Great Dunmow Snippets
Great Dunmow Snippets
When researching for this website we often find a little snippet of information on a location or subject which may be of interest. Some are quirky, some show that there is nothing new in this world, and some about the attitudes and morals of the time. [index to snippets] Here's one for Great Dunmow about a murder.
Penny Illustrated Paper 15 March 1862
Murder at Dunmow, Essex.
On Saturday last, about eleven o'clock at night, several young men hearing a noise, apparently of persons quarrelling, opposite the Doctor's Pond, Dunmow, hastened to the spot, where they found a man standing there who had just been stabbed by some one with a sharp instrument, and at the same moment two men were seen escaping across the Downs.
The person thus desperately assaulted walked only a few yards across the road before he fell, and, being taken into the Star yard, died almost directly.
It was soon found that the deceased was named James Barnard, from Cophill, near Shafford, in Bedfordshire, a young married man, about twenty years of age, who travelled the country as a hawker of umbrellas, braces, clothes-lines, etc.
It transpired that he had been out in his calling, and was going home to his lodgings at the Bell, Church-end, where his wife was. He was said to be a quiet, inoffensive person.
On Sunday evening the police obtained a clue which led to the apprehension of a man named John Button, one of the two men who were seen on the Downs. Button voluntarily confessed that he was present when the assault took place, although he did not touch the deceased, and that a man named Henry Eagle, of Little Easton, was the person who had blows with the deceased, and must have been the perpetrator of the dreadful dead. Button further willingly and earnestly detailed the conversation he had with Eagle as they were going home.
Steps were immediately taken by Superintendent Rogerson to apprehend Eagle, who was taken at the house of a relative and brought to the Dunmow station.
[End of article]
Newspapers could provide a wealth of information about your ancestors or where they lived. See our article on exploring newspaper archives.
Back to History of Great Dunmow
1921 Census now on Findmypast
The 1921 census which gives details of almost 38 million individuals is now available on Findmypast. Start now to discover your ancestors. At the moment access is pay-per-view.
Find your Essex Ancestors in the Parish Registers
The Essex Record Office 'ERO' are custodians of the parish registers of Essex. Ancestry.co.uk have now transcribed the entire collection of Essex parish registers. Search now on Ancestry for your Essex ancestors. Then on the results page click on 'request image' and you will be taken to the ERO website where you can purchase an image of the relevant page.
Visit our Parish Registers of Essex page for more information.
Find your Ancestors in the Newspapers
Newspaper archives are now a very important source of information for researching your family tree.
Try our example search to help you discover if your ancestors are in the British Newspaper Archive.

Great Dunmow - Cary's New and Correct English Atlas, 1798

Great Dunmow - First Series Ordnance Survey Map 1805

This work is based on data provided through www.VisionofBritain.org.uk and uses historical material which is copyright of the Great Britain Historical GIS Project and the University of Portsmouth. Licensed for reuse under this Creative Commons Licence BY-SA-4.0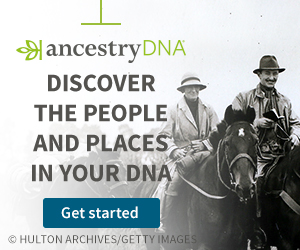 Looking for pictures to add to your family tree album?
Ebay is a good source of old images of Essex towns and villages. If you're looking for pictures to add to your family tree album, then try one of the auctions, or there are several 'Buy It Now' shops offering postcards which have been touched up and improved - so if you're unsure about bidding, try these.
Link below already formatted for Essex and Postcards.