History of Great Dunmow

Great Dunmow
Low resolution copy courtesy of Footsteps' Shop on Ebay. Quality postcards of Essex.
History of Great Dunmow >> Education in Great Dunmow
Education in Great Dunmow
Reports and returns on schools and education in Great Dunmow. These allow a glimpse into the education your ancestors may have received if they were from this parish.
1818
"Population 2,015. A school, in which about 70 boys are daily taught on the national system. The master's salary is at present £30 per annum and a chaldron of coals. The funds arise from several farms and tenements, etc.
A legacy of £200 sterling was given by the will of the Rev. J. Mangey, formerly vicar of this parish, that the interest might be for ever applied in teaching poor children to read; and the balance of this legacy (after paying £79 1s. 10d. the costs of an application to the court of chancery, and the legacy duty of £17 1s. 10d.) was vested in the purchase of £191 2s. 2d. stock of 3 per cent consols, previous to May 1816, in the names of four persons who hâve not yet received any of the dividends.
Two girls schools supported by voluntary contributions containing together 80.
There are sufficient means afforded to the poor of educating their children"
Source: Digest of Parochial Returns. Select Committee on Education of the Poor, 1818
1833
"Population 2,462. No account of the Schools in this parish could be obtained from the overseers; but the Rev. John Smith states, that there is a National School for girls, supported by voluntary contributions, and by penny weekly payments from the children; the number at present is 103, in addition to whom a few who have left the School attend at the school room for religious instruction on Sundays: that a National School for boys, supported by the rents of certain lands, was in operation until Christmas 1832, at which tune the average daily attendance was 75. It was suspended at that time in consequence of a vacancy in the mastership, and the surviving trustees did not think fit to supply it until a new appointment of trustees was completed: that the School, however, has not yet been re-established, because doubts have arisen among the new trustees as to their power to apply the funds to the purposes of education; and that the question is yet undecided "
Source: House of Commons papers, Volume 41. Abstract of Education Returns 1833
Back to History of Great Dunmow
1921 Census now on Findmypast
The 1921 census which gives details of almost 38 million individuals is now available on Findmypast. Start now to discover your ancestors. At the moment access is pay-per-view.
Find your Essex Ancestors in the Parish Registers
The Essex Record Office 'ERO' are custodians of the parish registers of Essex. Ancestry.co.uk have now transcribed the entire collection of Essex parish registers. Search now on Ancestry for your Essex ancestors. Then on the results page click on 'request image' and you will be taken to the ERO website where you can purchase an image of the relevant page.
Visit our Parish Registers of Essex page for more information.
Find your Ancestors in the Newspapers
Newspaper archives are now a very important source of information for researching your family tree.
Try our example search to help you discover if your ancestors are in the British Newspaper Archive.

Great Dunmow - Cary's New and Correct English Atlas, 1798

Great Dunmow - First Series Ordnance Survey Map 1805

This work is based on data provided through www.VisionofBritain.org.uk and uses historical material which is copyright of the Great Britain Historical GIS Project and the University of Portsmouth. Licensed for reuse under this Creative Commons Licence BY-SA-4.0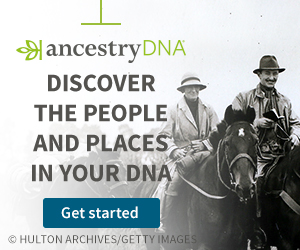 Looking for pictures to add to your family tree album?
Ebay is a good source of old images of Essex towns and villages. If you're looking for pictures to add to your family tree album, then try one of the auctions, or there are several 'Buy It Now' shops offering postcards which have been touched up and improved - so if you're unsure about bidding, try these.
Link below already formatted for Essex and Postcards.