History of Great Dunmow (Dunmow)

High Street, Great Dunmow, c.1955
Reproduced courtesy of The Francis Frith Collection.
History of Great Dunmow >> Pigot's Directory of Essex 1823
Pigot's Directory of Essex 1823 - list of inhabitants.
If you wish to trace any of these people on the census returns, he nearest census date for this 1823 directory is the 1841 census.
Note: the directory lists the names in the following order: Surname, First Name. It also abbreviates names. These have been reversed and typed in full to assist research.
My ancestor lived here at this time, but why aren't they listed here? Answer: Not everyone appeared in a trade directory. Please read our Trade Directories article.
You should also consider newspaper archives. With millions of pages now online, there is always the possibility of finding articles featuring your ancestors. Discover how to explore newspaper archives.
Academies.
William Bate
Rev. John Millet
Rev. Charles Powlett
John Warner

Attorneys.
Henry Jackson
Nicholas Toke
George Wade and William Wade

Bakers and Flour Dealers.
William Lambert
Anne Langworthy

Blacksmiths.
James Drain
William Guiver
James Young

Booksellers.
William Dodd, (and druggist)

Boot and Shoe Makers.
Benjamin Cheek
George Cheek
William Pratt

Butchers.
William Rain
John Taylor
George Watson

Confectioners.
John Legerton
John Parker

Glass and Earthenware Dealers.
Hollis Clayton
James Sewell

Grocers and Tea Dealers.
Hollis Clayton
Henry Houlton
William Reynolds
William Stewardson
Joseph Sewell

Gunsmiths.
James Alling
James Lock

Inns.
Richard Bennett, Star
Isaac Maltster, Saracens Hotel
Robert Meadson, White Lion

Ironmongers.
James Alling
Thomas Collis
William Dodd
William Stewardson

Joiners and Builders.
Abraham Holdgate
Richard Lamprell
John Richards

Linen and Woollen Drapers.
Hollis Clayton
T and W Collis
Robert Hockley
Joseph Sewell
James Suckling

Great Dunmow
Low resolution copy courtesy of Footsteps' Shop on Ebay. Quality postcards of Essex.
Maltsters.
Richard Randall
James Seruby

Millers.
Lambert Steel
William Shed

Milliners.
Ann Flaxman
Mary Giblins

Painters, Glaziers and Plumbers.
George Bloomfield
William Ratcliffe

Saddlers.
James Mumford
Henry Wilton

Surgeons.
Joseph Grice
Richard Pearson

Tailors.
T and W Collis
Robert Hockley
James Suckling

Taverns and Public Houses.
William Shed, Bell
Henry Wilton, King's Head
George Franklin, Bowling Green
William Smith, Chequers
Robert Downham, Flitch of Bacon
John Bush, Harp
William Cock, King's Head
John Weaver, Three Tuns
James Archer, White Horse

Wheelwrights.
John Bruster
Collis and Guyver

Wine and Spirit Merchants.
John Briggs
Hollis Clayton
Richard Randall

Miscellaneous.
James Alling, watch and clock maker
William Bright, gardener and seedsman
Thomas Collis, brazier and tinman
Thomas Gibbons, cooper
Samuel Philbrick, currier
R. Randall, cornfactor
Peter Taylor, cabinet maker
Back to History of Great Dunmow
Find your Essex Ancestors in the Parish Registers
The Essex Record Office 'ERO' are custodians of the parish registers of Essex. Ancestry.co.uk have now transcribed the entire collection of Essex parish registers. Search now on Ancestry for your Essex ancestors. Then on the results page click on 'request image' and you will be taken to the ERO website where you can purchase an image of the relevant page.
Visit our Parish Registers of Essex page for more information.
Find your Ancestors in the Newspapers
Newspaper archives are now a very important source of information for researching your family tree.
Try our example search to help you discover if your ancestors are in the British Newspaper Archive.

Great Dunmow - Cary's New and Correct English Atlas, 1798

Great Dunmow - First Series Ordnance Survey Map 1805

This work is based on data provided through www.VisionofBritain.org.uk and uses historical material which is copyright of the Great Britain Historical GIS Project and the University of Portsmouth. Licensed for reuse under this Creative Commons Licence BY-SA-4.0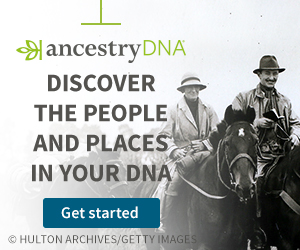 Looking for pictures to add to your family tree album?
Ebay is a good source of old images of Essex towns and villages. If you're looking for pictures to add to your family tree album, then try one of the auctions, or there are several 'Buy It Now' shops offering postcards which have been touched up and improved - so if you're unsure about bidding, try these.
Link below already formatted for Essex and Postcards.