History of Great Coggeshall (Coggeshall)

The Woolpack Inn, Coggeshall, c.1955
Reproduced courtesy of The Francis Frith Collection.
History of Great Coggeshall >> Coggeshall Snippets
Coggeshall Snippets
When researching for this website we often find a little snippet of information on a location or subject which may be of interest. Some are quirky, some show that there is nothing new in this world, and some about the attitudes and morals of the time. [index to snippets] Here's some for Coggeshall on the problems of poachers and new inventions.
Times 11 December 1790
On Sunday morning last, about two o'clock, a gang of poachers, eight in number, most desperately wounded the game-keeper of Filmer Hoinetwood, Esq., and three of his assistants, who sat up to prevent their carrying off the game from one of their master's woods near Coggeshall, which the keeper, the preceding night, had observed set out with net stakes and stickers for destroying the hares in the said cover.
He no sooner seized the foremost, than the ruffian gave a whistle, and seven other desperadoes rushed upon the keeper and his men with bludgeons, and beat them in so unmerciful a manner, that they left them, supposing they had murdered them.
A large reward is offered for the detection of those offenders; and as the most vigilant exertions are using to apprehend them, it is hoped that they will be soon secured, and exemplarily punished for so daring and cruel outrage.
Ipswich Journal 28 March 1888
Elijah Taylor, driver of a steam thrashing machine, the property of Mr. Unwin, of Coggeshall, was fined 15s. and costs 9s.6d. for placing a steam engine within 25 yards of a public highway on the 29th ult. It was stated that a horse belonging to Mr. Robert Curzon was frightened by the noise, ran away, completely doubling up the trap. Fortunately none of the occupants were injured.
[End of article]
Newspapers could provide a wealth of information about your ancestors or where they lived. See our article on exploring newspaper archives.
1921 Census now on Findmypast
The 1921 census which gives details of almost 38 million individuals is now available on Findmypast. Start now to discover your ancestors. At the moment access is pay-per-view.
Find your Essex Ancestors in the Parish Registers
The Essex Record Office 'ERO' are custodians of the parish registers of Essex. Ancestry.co.uk have now transcribed the entire collection of Essex parish registers. Search now on Ancestry for your Essex ancestors. Then on the results page click on 'request image' and you will be taken to the ERO website where you can purchase an image of the relevant page.
Visit our Parish Registers of Essex page for more information.
Find your Ancestors in the Newspapers
Newspaper archives are now a very important source of information for researching your family tree.
Try our example search to help you discover if your ancestors are in the British Newspaper Archive.

Great Coggeshall - Cary's New and Correct English Atlas, 1798

Great Coggeshall - First Series Ordnance Survey Map 1805

This work is based on data provided through www.VisionofBritain.org.uk and uses historical material which is copyright of the Great Britain Historical GIS Project and the University of Portsmouth. Licensed for reuse under this Creative Commons Licence BY-SA-4.0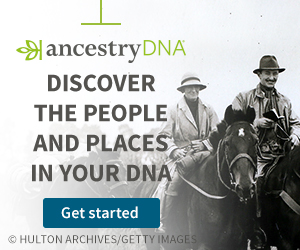 Looking for pictures to add to your family tree album?
Ebay is a good source of old images of Essex towns and villages. If you're looking for pictures to add to your family tree album, then try one of the auctions, or there are several 'Buy It Now' shops offering postcards which have been touched up and improved - so if you're unsure about bidding, try these.
Link below already formatted for Essex and Postcards.