History of Great Coggeshall (Coggeshall)

Holfield Grange, Coggeshall, c.1955
Reproduced courtesy of The Francis Frith Collection.
History of Great Coggeshall (Coggeshall) >> White's Directory 1863
White's Directory of Essex 1863 - list of inhabitants.
If you wish to trace any of these people on the census returns, the nearest census date for this 1863 directory is the 1861 census.
Note: the directory lists the names in the following order: Surname, First Name. It also abbreviates names. These have been reversed and typed in full to assist research.
My ancestor lived here at this time, but why aren't they listed here? Answer: Not everyone appeared in a trade directory. Please read our Trade Directories article.
You should also consider newspaper archives. With millions of pages now online, there is always the possibility of finding articles featuring your ancestors. Discover how to explore newspaper archives.
Page 2. Back to Page 1

Colchester Road, Coggeshall
Low resolution copy courtesy of Footsteps' Shop on Ebay. Quality postcards of Essex.
Confectioners.
Alfred Coe
Sarah Ann Durrant
John Mount

Coopers.
Thomas Crow
William Mount

Corn Millers.
Charles Barnard, Point-well
Joseph Bentley, Tilty Mill
Horsnaill and Catchpool, Steam Mill

Farmers.
Henry Dennis, Monkdown
William Gentry Dennis, Hovells
Isaac Drury, bailiff, Gatehouse
James Johnson, Highfield
George May
George Caswell Newman, Scrips
William Polley
Thomas Powell, Hall
Nathaniel Raven, Leezes
Thomas Rowland
Joseph Skingley, New House
Richard Smith
Anthony Townsend Warwicker, Griggshill

Funiture Brokers.
John Chaplin
Joseph Foster
William Bailey Polley
James Pudney

Gardeners and Seed Growers.
Isaac Anthony
Stephen Austin
Joseph Davis
George Dinsell
Francis Hunwick, jun.
John King
Henry Plastow
William Plastow
Samuel Polley
William Polley
Nehemiah Prior
George Rowland
Thomas Rowland
Joseph Tansley
Henry Wood
William Wood

Church Street, Coggeshall
Low resolution copy courtesy of Footsteps' Shop on Ebay. Quality postcards of Essex.
Greengrocers.
Thomas Clark
Henry Clark, and fishmonger
Edward Cook
Thomas Cottis
Edward Fen
Miss Francis Hills
William Reeve

Grocers, etc.
Andrew Fuller Bright
John Collis
William Jacobs Crossby
Alfred Denney
William Doubleday
Joseph Dulley
Frederick Adolphus Judges
James Popham

Hairdressers.
Elijah Kent
Cyrus Bowland

Ironfounder.
Richard Meredith Kirkham

Ironmongers and Tinners.
John Willett
Andrew Willett
Thomas Willett
Edward Woodward

Lace Workers ( Tambour).
John Alger
Mrs. S. Fuller
Miss A. Heather
Sarah Johnson and Eliza Johnson
James Popham
William Spurge
James Spurge
John Walter

Market Hill, Coggeshall
Low resolution copy courtesy of Footsteps' Shop on Ebay. Quality postcards of Essex.
Linen and Woollen Drapers.
Henry George Bailey
William Doubleday
Thomas Kettle
Henry Moore
Walter Palmer
James Popham
Alfred Wheeler

Malsters.
Beard and Bright
James Emberson
William Gardner

Milliners, etc.
Mary Coe
Mrs. Gamblyn
Mrs. B. Norman
Mrs. Sach

Plumbers, Glaziers and Painters.
Arthur Braiser
William Braiser
John Cawston
Samuel Parke

Saddlers.
Joseph Abrey
Joseph Dunningham
Richard Kirkham

Shopkeepers.
William Anthony
Charles Baillie
Thomas Everett
George Pairs
John Lewsey
Eliza Nickels
William Pannell
William Sadler
Abraham Smith
Emma Smith
Joseph Warren

Silk Manufacturers.
Thomas Day
John Hall and Son (throwsters), Orchard Mill
John Walter

Straw Hat Makers.
Frederick Lawrence
Eliza Surrey

Surgeons.
Robert Denne Christmas
Harold Giles, and registrar
James Stewart Nott
Thomas Simpson

Tailors and Drapers.
John Appleford Clemence
Walter Good
John Herbert
Henry Moore, and bank agent
William Reeve

Toy, etc., dealers
Sarah Durrant
Maria Rout

Watchmakers.
John Fricker
Aloys Kuner

Wheelwrights.
William Layzell
S. Snell, jun.
John Wash (and coach builder)
Thomas Wheeler

Whitesmiths.
Edward Kirkham
Edward Woodward

Wine and Spirit Merchants.
William Gardner
William Spurge
Page 2. Back to Page 1
Find your Essex Ancestors in the Parish Registers
The Essex Record Office 'ERO' are custodians of the parish registers of Essex. Ancestry.co.uk have now transcribed the entire collection of Essex parish registers. Search now on Ancestry for your Essex ancestors. Then on the results page click on 'request image' and you will be taken to the ERO website where you can purchase an image of the relevant page.
Visit our Parish Registers of Essex page for more information.
Find your Ancestors in the Newspapers
Newspaper archives are now a very important source of information for researching your family tree.
Try our example search to help you discover if your ancestors are in the British Newspaper Archive.

Great Coggeshall - Cary's New and Correct English Atlas, 1798

Great Coggeshall - First Series Ordnance Survey Map 1805

This work is based on data provided through www.VisionofBritain.org.uk and uses historical material which is copyright of the Great Britain Historical GIS Project and the University of Portsmouth. Licensed for reuse under this Creative Commons Licence BY-SA-4.0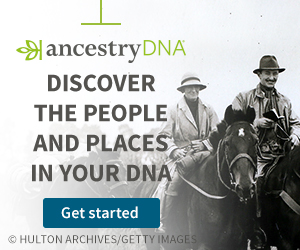 Looking for pictures to add to your family tree album?
Ebay is a good source of old images of Essex towns and villages. If you're looking for pictures to add to your family tree album, then try one of the auctions, or there are several 'Buy It Now' shops offering postcards which have been touched up and improved - so if you're unsure about bidding, try these.
Link below already formatted for Essex and Postcards.