History of Great Coggeshall

Houses in Church Street, Great Coggeshall.
© Copyright Robin Webster contributor to the Geograph Project and licensed for reuse under this Creative Commons Licence
History of Great Coggeshall >> Education in Great Coggeshall
Education in Great Coggeshall
Reports and returns on schools and education in Great Coggeshall. These allow a glimpse into the education your ancestors may have received if they were from this parish.
1833
"Population 3,227. Twenty one Daily Schools: in one of which, a Free School, founded and endowed by Sir Robert Hitcham in 1636, are 20 males; the salary of the master is £30 per annum arising from certain lands situate in the parishes of Saxted and Framlingham in the county of Suffolk; another, a Lancasterian School, containing 76 males and 4 females; is supported by voluntary contributions, and has a lending Library attached; the salary of the master is £35 per annum; in two others are 37 males and 13 females; in another (commenced 1821) 9 males and 11 females; in another (commenced 1828) 4 males and 29 females; in another (commenced 1831) 15 males; in another (commenced 1833) 3 males and 11 females; the remaining thirteen Schools (in ten of which are 76 males and 93 females (commenced since 1818) are for very young children, and contain 87 males and 102 females. Two Evening Schools in which are 10 males and 18 females. One Boarding School (connected with Dissenters) wherein are 6 males and 28 females. In all the above Schools, with the exception of the endowed and Lancasterian Schools, the children are instructed at the expense of their parents. Six Sunday Schools in two of which are 103 males and 120 females, who attend the Established Church; the other four consist of 143 males (of whom 60 attend a Daily School) and 124 females, and are connected with Dissenters; these Schools are supported by voluntary contributions."
Source: House of Commons papers, Volume 41. Abstract of Education Returns 1833
1846
"52 boys, 94 girls and infants. Two large school rooms. Boys master with monitors. In tolerably good order. Limited instruction excepting in religious subjects. Boys attend church twice on Wednesday and Fridays, also on saints day. Girls and infants school has suffered from change of teachers. These schools are very small for the population."
Source: Minutes of the Committee of Council on Education by Her Majesty's Inspectors of Schools, Volume 1, 1846
1847
"10 boys and 15 girls work half time at a silk factory. The instruction quite elementary no change since last year. The mixed school of girls and infants is in good order, but the instruction is not systematic and the organization is very incomplete."
Source: Minutes of the Committee of Council on education: with appendices, Volume 1, 1847
1867
The state of education in Great Coggeshall in 1867 appears in this report on employment in agriculture.
1869
Detailed report on Hitcham's Grammar School in the House of Commons paper Volume 28, Part 11, on Endowed Grammar Schools.
Back to History of Great Coggeshall
Find your Essex Ancestors in the Parish Registers
The Essex Record Office 'ERO' are custodians of the parish registers of Essex. Ancestry.co.uk have now transcribed the entire collection of Essex parish registers. Search now on Ancestry for your Essex ancestors. Then on the results page click on 'request image' and you will be taken to the ERO website where you can purchase an image of the relevant page.
Visit our Parish Registers of Essex page for more information.
Find your Ancestors in the Newspapers
Newspaper archives are now a very important source of information for researching your family tree.
Try our example search to help you discover if your ancestors are in the British Newspaper Archive.

Great Coggeshall - Cary's New and Correct English Atlas, 1798

Great Coggeshall - First Series Ordnance Survey Map 1805

This work is based on data provided through www.VisionofBritain.org.uk and uses historical material which is copyright of the Great Britain Historical GIS Project and the University of Portsmouth. Licensed for reuse under this Creative Commons Licence BY-SA-4.0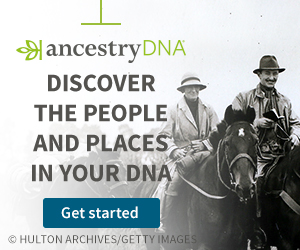 Looking for pictures to add to your family tree album?
Ebay is a good source of old images of Essex towns and villages. If you're looking for pictures to add to your family tree album, then try one of the auctions, or there are several 'Buy It Now' shops offering postcards which have been touched up and improved - so if you're unsure about bidding, try these.
Link below already formatted for Essex and Postcards.