History of Epping

High Street, Epping, 1921
Reproduced courtesy of The Francis Frith Collection.
History of Epping >> White's Directory 1863
White's Directory of Essex 1863 - list of inhabitants.
Part 2. Continues Part 3 >>.
If you wish to trace any of these people on the census returns, the nearest census date for this 1863 directory is the 1861 census.
Note: the directory lists the names in the following order: Surname, First Name. It also abbreviates names. These have been reversed and typed in full to assist research.
My ancestor lived here at this time, but why aren't they listed here? Answer: Not everyone appeared in a trade directory. Please read our Trade Directories article.
You should also consider newspaper archives. With millions of pages now online, there is always the possibility of finding articles featuring your ancestors. Discover how to explore newspaper archives.

Epping
Low resolution copy courtesy of Footsteps' Shop on Ebay. Quality postcards of Essex.
Those marked:
1 are in Epping Upland
2, at Epping Green
3 are in Rye Hamlet


Inns and Taverns.
Bell, George Parish
Black Lion, Joseph Wright
1 Chequers, William Fardell
Cock Hotel, Mrs S. and Walter Tweed
2 Cook and Magpie, Louisa Newman
Duke of Wellington, Samuel Clarke
Duke of York, David Brown
George and Dragon, George Teece
Globe, John Slocombe
Royal Oak, James Grout
Sun, William Marrable
Thatched House, Thomas Basham
White Hart, James Rixon
White Lion, George Pomphret
White Swan, James Brewster

Academies. ($ are Boarding.)
§ Anna Butcher
Thomas Byford
§ John Hunter
§ Susan Palmer
§ Mrs Jane Wade
§ Hannah Whipps
British School — Ann Haslam
National Schools — M. Dunstan, Mary Burrows, and Mary Dexter

Bakers.
Charles Allen
Mary Allen
Sarah Champness
2 John Ford
Thomas Hummerston
James Kirkby
Edmund Richardson
Charles Whipps
Thomas James Wilson

Beerhouses.
2 John Barrett
John Fairchild
William Glaskin
John Palmer

High Street, Epping
Low resolution copy courtesy of Footsteps' Shop on Ebay. Quality postcards of Essex.
Blacksmiths.
Mary Barltrop
2 William Barltrop
William Burden
2 James Cook
Charles Hutley
William Saward
Richard Serle

Boot and Shoemakers.
James Allen
Charles Austin
William Burgess
Arnold Fisher
William Giffin
William Glaskin
William Grimsdick, and parish clerk
John Hills
W.B. Ingham
Thomas Lawrence
William Wright
Richard Pratt
James Rixon
Thomas Simpson
Thomas Stace

Bricklayers.
George Champness
Henry Heath
Charles Marrable
John Parrish

Brickmakers.
George Champness
Charles Foster, and drain pipe
John Styles
Part 2. Continues Part 3 >>.
Back to History of Epping
Find your Essex Ancestors in the Parish Registers
The Essex Record Office 'ERO' are custodians of the parish registers of Essex. Ancestry.co.uk have now transcribed the entire collection of Essex parish registers. Search now on Ancestry for your Essex ancestors. Then on the results page click on 'request image' and you will be taken to the ERO website where you can purchase an image of the relevant page.
Visit our Parish Registers of Essex page for more information.
Find your Ancestors in the Newspapers
Newspaper archives are now a very important source of information for researching your family tree.
Try our example search to help you discover if your ancestors are in the British Newspaper Archive.

Epping - Cary's New and Correct English Atlas, 1798

Epping - First Series Ordnance Survey Map 1805

This work is based on data provided through www.VisionofBritain.org.uk and uses historical material which is copyright of the Great Britain Historical GIS Project and the University of Portsmouth. Licensed for reuse under this Creative Commons Licence BY-SA-4.0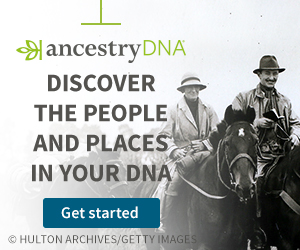 Looking for pictures to add to your family tree album?
Ebay is a good source of old images of Essex towns and villages. If you're looking for pictures to add to your family tree album, then try one of the auctions, or there are several 'Buy It Now' shops offering postcards which have been touched up and improved - so if you're unsure about bidding, try these.
Link below already formatted for Essex and Postcards.