History of Epping

High Street, Epping, 1921
Reproduced courtesy of The Francis Frith Collection.
History of Epping >> White's Directory 1848
White's Directory of Essex 1848 - list of inhabitants.
Part 2. Continues Part 1 >>.
If you wish to trace any of these people on the census returns, the nearest census date for this 1848 directory is the 1851 census.
Note: the directory lists the names in the following order: Surname, First Name. It also abbreviates names. These have been reversed and typed in full to assist research.
My ancestor lived here at this time, but why aren't they listed here? Answer: Not everyone appeared in a trade directory. Please read our Trade Directories article.
You should also consider newspaper archives. With millions of pages now online, there is always the possibility of finding articles featuring your ancestors. Discover how to explore newspaper archives.
Marked 1 are in Epping Upland; 2 at Epping Green; 3 at Ryehill; others are in the town, or where specified; those marked * are in Theydon parishes, on the South East side of the time

Market Day, Epping
Low resolution copy courtesy of Footsteps' Shop on Ebay. Quality postcards of Essex.

Boot and Shoe Makers.
Frederick Adeane
Thomas Austin
William Burgess
William Griffin
William Grimsdick
Joseph Green
Jonathan Hummerstone
William Ingham
John Lawrence
Timothy Oddy
Richard Pratt
Thomas Stace

Braziers.
Frederick Barnes
Thomas Hoy

Brick Makers.
George Champness
Misses Hinde
John Stiles

Bricklayers.
Henry Heath
Charles Marrable

Butchers.
Charles Fairchild
William Fairchild
Thomas Hills
Henry Kirkby
George Mantell
Thomas Parker
Henry Stevens
Charles James Teece

Coopers.
Matthew Maxwell Butcher
George Wright

Corn factors.
John Miller
Charles Whipps
Thomas James Wilson
William Wright

Curriers.
Joseph Green
Edward Wakeling

Farmers.
2 George Adams
3 John Brown
2 William Brown
1 William Dean, Hunter's Hall
1 James Fitch
1 Daniel Gingell
Thomas Hills
3 James Kyburn
John Miller
1 Thomas Nicholls
William Northover, Eppingbury
2 William Perry
Samuel Pouterell
3 John Rickett
1 James Scruby
Edward Simes
2 Peter Smith

High Street, Epping
Low resolution copy courtesy of Footsteps' Shop on Ebay. Quality postcards of Essex.
Grocers.
2 James Brown
William Clarke
Henry Doubleday
William Fairchild
3 Isaac Kyburn
Betsey Maxwell
John Palmer
Nathaniel Pollard
William Pratt
John Rankin
James Wolton

Horse and Gig Letters.
Samuel Champness
Thomas Hobbs
William Smith
George Tweed
Edward Wakeling

Ironmongers.
Frederick Barnes
Henry Doubleday

Joiners and Builders.
George Champness
Samuel Champness
John Freshwater
James Lawrence

Linen and Woollen Drapers.
Frederick Adeane
William Champness
William Haslam
Abraham Rankin
James Wolton

Milliners and Straw Hat Makers.
Celia Ash
Batsey Clark
Mrs. Haslam
Mary Hobbs
A. Hummerston
Miss Pollard
Sarah Wilson
Mary Ann Wood

Painters, etc.
William Clarke
Samuel Clarke
2 James Mott
John Osbourne

Perfumers and Hair Dressers.
William Campbell
Thomas Hallows
John Wright

Epping
Low resolution copy courtesy of Footsteps' Shop on Ebay. Quality postcards of Essex.
Saddlers.
Thomas Wheeler Cooper
Samuel Crossingham
William Phipps

Shopkeepers.
Mary Baltrop
Sarah Champness
Henry Clements
2 James Fitch (and beerhouse)
Rachel Hampton
Thomas Hummerston
James Marsh
William Pratt

Tailors.
Frederick Adeane
William Foster
William Hasler
George Mantell
John Spencer
Thomas Wood

Watch Makers, etc.
Frederick Barnes
William Palmer
Charles Pratt (and bird stuffer)

Wheelwrights.
Charles Goodwin
James Greatrex
Samuel Poutrell
William Saward
Part 2. Continues Part 1 >>.
Back to History of Epping
Find your Essex Ancestors in the Parish Registers
The Essex Record Office 'ERO' are custodians of the parish registers of Essex. Ancestry.co.uk have now transcribed the entire collection of Essex parish registers. Search now on Ancestry for your Essex ancestors. Then on the results page click on 'request image' and you will be taken to the ERO website where you can purchase an image of the relevant page.
Visit our Parish Registers of Essex page for more information.
Find your Ancestors in the Newspapers
Newspaper archives are now a very important source of information for researching your family tree.
Try our example search to help you discover if your ancestors are in the British Newspaper Archive.

Epping - Cary's New and Correct English Atlas, 1798

Epping - First Series Ordnance Survey Map 1805

This work is based on data provided through www.VisionofBritain.org.uk and uses historical material which is copyright of the Great Britain Historical GIS Project and the University of Portsmouth. Licensed for reuse under this Creative Commons Licence BY-SA-4.0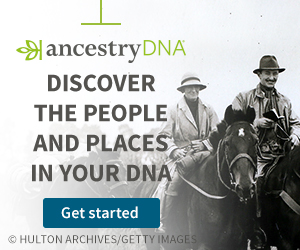 Looking for pictures to add to your family tree album?
Ebay is a good source of old images of Essex towns and villages. If you're looking for pictures to add to your family tree album, then try one of the auctions, or there are several 'Buy It Now' shops offering postcards which have been touched up and improved - so if you're unsure about bidding, try these.
Link below already formatted for Essex and Postcards.