History of Doddinghurst

All Saints Church, Doddinghurst.
© Copyright John Salmon contributor to the Geograph Project and licensed for reuse under this Creative Commons Licence
History of Doddinghurst >> White's Directory 1848
White's Directory of Essex 1848
DODDINGHURST, a pleasant but straggling village and parish, at the north-west extremity of this hundred, and in Ongar Union, is from 3 to 4 miles North by West of Brentwood, and 5 miles West of Ingatestone.
It contains 419 souls, and 1892 acres of land, including Eaton street and Fox Hatch, and gives rise to one of the sources of the river Wid.
In the Confessor's reign it belonged to Aluric, and at the Norman Survey to Robert, son of Corbutio. It is now in two manors, viz., Doddinghurst Hall, held by W. Manbey Esq., and Doddinghurst Place, or Kensingtons, held by J. Fane, Esq.; but a great part of the soil belongs to other proprietors.
The Vere, Stonely, Glasscock, Luther, and Dawtrey families were formerly large owners here. In 1259, an estate here was held of the Honor of Rayleigh, by the service of three arrow-heads, feathered with eagles' feathers, and bound round with gold.
The peculiar jurisdiction called Doddinghurst List extends into this and several other parishes. The soil is generally a fruitful loam, and the surface picturesquely undulated.
The Church (All Saints,) is a plain ancient building, covered with tiles.
The rectory, valued in K.B. at £1O.3s.9d., and in l831 at £557, is in the patronage of William Manbey, Esq., and incumbency of the Rev. B. Harvey.
The poor have a yearly rent charge of £4, left by Mrs. Henrys and Thomas Glasscock, out of an estate now belonging to Mr. Manbey. They have also the interest of £60, given by the Dawtrey Family, about the middle of the 18th century; and of £30, given by Hannah Luther and other donors.
The Poor's Land, 5A., was purchased in 1715, with £50 poor's money, and is now let for £6.
Pope's House, to which rights of commons are attached, have long been vested in trust for the residence of poor parishioners.
Back to History of Doddinghurst
Find your Essex Ancestors in the Parish Registers
The Essex Record Office 'ERO' are custodians of the parish registers of Essex. Ancestry.co.uk have now transcribed the entire collection of Essex parish registers. Search now on Ancestry for your Essex ancestors. Then on the results page click on 'request image' and you will be taken to the ERO website where you can purchase an image of the relevant page.
Visit our Parish Registers of Essex page for more information.
Find your Ancestors in the Newspapers
Newspaper archives are now a very important source of information for researching your family tree.
Try our example search to help you discover if your ancestors are in the British Newspaper Archive.

Doddinghurst - Cary's New and Correct English Atlas, 1798

Doddinghurst - First Series Ordnance Survey Map 1805

This work is based on data provided through www.VisionofBritain.org.uk and uses historical material which is copyright of the Great Britain Historical GIS Project and the University of Portsmouth. Licensed for reuse under this Creative Commons Licence BY-SA-4.0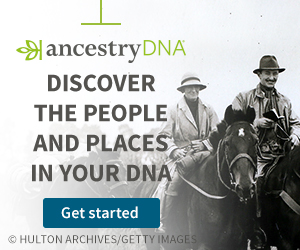 Kelvedon Hatch, 1840 - 1920: A Guided Tour
Go on a guided tour of Kelvedon Hatch, Essex, during the 19th and early 20th centuries (includes the Fox Hatch part of Doddinghurst). With the help of photographs, newspapers, parish records and census returns, the story of each house is revealed, as are the lives of some of their occupants.
It was a parish of many contrasts: from wealthy land-owners living in grand Georgian mansions with numerous servants, to agricultural workers struggling against poverty in overcrowded and dilapidated cottages. Discover how the landscape changed after the common land was enclosed, and how farmers struggled to cope with the agricultural depression. Find out about the role of the parish in WW1 when it was at the front line of Britain's fight against the Zeppelins. See how the new school was established and functioned, and why a new parish church was built. There are stories of crime, bankruptcy, poverty, scandal, revenge, leisure and migration.
Even if you have never been to Kelvedon Hatch, with the help of detailed maps and photographs, you will find yourself immersed in its history.
128 pages, 11 maps and diagrams, 77 black and white photographs
Published by History House and available in paperback or ebook.
Also available on Amazon.co.uk
and other online bookstores.
Looking for pictures to add to your family tree album?
Ebay is a good source of old images of Essex towns and villages. If you're looking for pictures to add to your family tree album, then try one of the auctions, or there are several 'Buy It Now' shops offering postcards which have been touched up and improved - so if you're unsure about bidding, try these.
Link below already formatted for Essex and Postcards.