History of Colchester

Hythe Hill, Colchester, 1955
Reproduced courtesy of The Francis Frith Collection.
History of Colchester >> Poll of Voters 1847
Colchester voters - 1847 General Election
Part 1. Continues Part 2
These are the residents and non-resident landowners of Colchester who voted in the 1847 general election. Source: Essex Standard 20 August 1847.
Voters are listed by wards and parish.
All Saints
J. Jermyn Bedwell
William Keeling Betts
William Everitt
Thos. R. Harrington
John Pattison
Thomas Pinto
Robert Pitt

Berechurch
Sir G. H. Bart. Smyth

Saint Botolph
Charles Abbott
Henry Ambrose
John Airy
Joseph Bennell
Daking Bear
Issac Martin Bland
Robert Bloomfield
Elijah Searle Bull
Charles Bullock
William Bullock
James Candler
William Cant
George Chisholm
John Rolfe Cockerell
William Dearne
William Dunlap
Thomas Dunningham
Richman Ellis
William Finch
Thomas Gorton
William Gurney
George Harper
Henry Hibble
Thomas Holman
William Hutton
John Jolly
William Knights
Thomas Porter Lake
Robert Langford
William Leech
Issac Lingwood
William Mattocks
Thomas Moore
Joseph Osborne
William Pannifer
Alfred John Prior
John Reason
James Saxty
Benjamin Scott
Samual Secrett
Issac Shead
George Fenn Simpson
James Smith
John Spell
J. Hudson Theobald
William Traylor
Henry Vint

Saint Giles
John Wyatt Brown
Edgar Church
William Clark
William Clark
Joseph Cooke
Thomas Cranmer
Jacob Dennis
Henry Everitt
Thomas French
John Greenwood
James Halls
Robert Hale
Issac Hawkins
C. Henry Hawkins
Christopher Harvey
Byham Hewes
William Hibble
Thomas Isbern
Jesse Jones
Ebenezer King
John Lambard
Charles Langstaff
John Letch
Thomas Lilley
George Lufkin
John Mann
William Mason
Rev. J. W. Morgan
John Nevill
James Orrin
William, sen. Osbourn
William, jun. Osbourn
James Purkiss
John Salter
R. Maitland Savill
William Sarls
Thomas Shave
James Sibborn
James Southgate
William Stannard
John Start
Samuel Tillett
John Vale
James Waterman
Benjamin Watts
William White
Chignell Wire
James Wire

Holy Trinity
William Burridge
John Cooper
W. Wallis Francis
Abraham Gerrad
William Gibling
William Hoy
Richard Jenkin
John Main
H. Charles Mason
William Scott
John Seaborn
Obadish White
James Wyatt
Part 1. Continues Part 2
Back to History of Colchester
Find your Essex Ancestors in the Parish Registers
The Essex Record Office 'ERO' are custodians of the parish registers of Essex. Ancestry.co.uk have now transcribed the entire collection of Essex parish registers. Search now on Ancestry for your Essex ancestors. Then on the results page click on 'request image' and you will be taken to the ERO website where you can purchase an image of the relevant page.
Visit our Parish Registers of Essex page for more information.
Find your Ancestors in the Newspapers
Newspaper archives are now a very important source of information for researching your family tree.
Try our example search to help you discover if your ancestors are in the British Newspaper Archive.

Colchester - Cary's New and Correct English Atlas, 1798

Colchester - First Series Ordnance Survey Map 1805

This work is based on data provided through www.VisionofBritain.org.uk and uses historical material which is copyright of the Great Britain Historical GIS Project and the University of Portsmouth. Licensed for reuse under this Creative Commons Licence BY-SA-4.0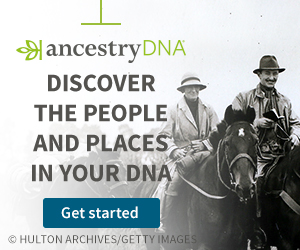 Looking for pictures to add to your family tree album?

Postcard of St John's Abbey Gateway, Colchester.
Ebay is a good source of old images of Essex towns and villages. If you're looking for pictures to add to your family tree album, then try one of the auctions, or there are several 'Buy It Now' shops offering postcards which have been touched up and improved - so if you're unsure about bidding, try these.
Link below already formatted for Essex and Postcards.