History of Colchester

Artillery Barracks, Colchester, 1891
Reproduced courtesy of The Francis Frith Collection.
History of Colchester >> Pigot's Directory 1823
Pigot and Co directory 1823 - list of inhabitants.
Part 1. Continues Part 2
If you wish to trace any of these people on the census returns, he nearest census date for this 1823 directory is the 1841 census.
Note: the directory lists the names in the following order: Surname, First Name. It also abbreviates names. These have been reversed and typed in full to assist research.
My ancestor lived here at this time, but why aren't they listed here? Answer: Not everyone appeared in a trade directory. Please read our Trade Directories article.
You should also consider newspaper archives. With millions of pages now online, there is always the possibility of finding articles featuring your ancestors. Discover how to explore newspaper archives.
Maria Savage, post office

Attorneys.
John Church
William Wallace Francis
Francis Page Keeling
Samuel John Edgell Martin
William Mason
Richard Neville
Frederick Hassell Newell
Sargeant and Perry
Francis Smythies

Auctioneers and Appraisers. Archer and Blatch
Hawes and Fenton
Jackson and Lay
John Taylor
James Thorn
Walford and Garrard

Bakers. Francis Baker
Thomas Blyth
William Braggs
Joseph Choat
Robert Fenning
James Gardiner
Thomas Gilson
Stephen Hewes
Philip Hunt
Thomas Isbern
John Jolley
John Nunn
John Potter
William Rouse
John Scowen
John Spraklin
Thomas Surridge
John Vale
Sampson Wire

Basket Makers.
Henry Ambrose
Samuel Ambrose
John Hubbard
Thomas Peck
George Whitfield

Booksellers and Stationers.
John Chaplin
Ichabod Hagg
John Mattacks, and library
Underwood William Mattacks
Swinborne and Walter

North Hill, Colchester
Low resolution copy courtesy of Footsteps' Shop on Ebay. Quality postcards of Essex.
Boot and Shoemakers.
William Bather
Thomas Bolton
Jonathon Buckingham
James Bugg
Joseph Bugg
William Bumstead
Olding Butler
William Candler
John Devall
John Ellisdon
James Fenning
William Greenleaf
William Holland
George Horsnell
Nathaniel Leech
James Nevill
Benjamin Parker
C.B. Roofe
J. Smith, jun.
Robert Stanes
John Stuck and Sons
John Thurston
James Waterman
Barnett Watts
Obadiah White

Brewers.
William Argent
John Bawtree and Co
Charles Cobbold
John Rolfe
Joseph Shepherd
Joseph Smith
Samuel Tabor

Bricklayers.
Samuel Bell
James Green
James Scovell
James Turner
Part 1. Continues Part 2
Back to History of Colchester
1921 Census now on Findmypast
The 1921 census which gives details of almost 38 million individuals is now available on Findmypast. Start now to discover your ancestors. At the moment access is pay-per-view.
Find your Essex Ancestors in the Parish Registers
The Essex Record Office 'ERO' are custodians of the parish registers of Essex. Ancestry.co.uk have now transcribed the entire collection of Essex parish registers. Search now on Ancestry for your Essex ancestors. Then on the results page click on 'request image' and you will be taken to the ERO website where you can purchase an image of the relevant page.
Visit our Parish Registers of Essex page for more information.
Find your Ancestors in the Newspapers
Newspaper archives are now a very important source of information for researching your family tree.
Try our example search to help you discover if your ancestors are in the British Newspaper Archive.

Colchester - Cary's New and Correct English Atlas, 1798

Colchester - First Series Ordnance Survey Map 1805

This work is based on data provided through www.VisionofBritain.org.uk and uses historical material which is copyright of the Great Britain Historical GIS Project and the University of Portsmouth. Licensed for reuse under this Creative Commons Licence BY-SA-4.0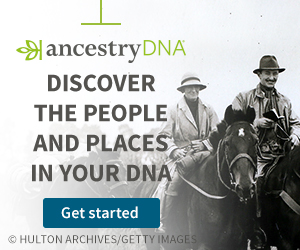 Looking for pictures to add to your family tree album?

Postcard of St John's Abbey Gateway, Colchester.
Ebay is a good source of old images of Essex towns and villages. If you're looking for pictures to add to your family tree album, then try one of the auctions, or there are several 'Buy It Now' shops offering postcards which have been touched up and improved - so if you're unsure about bidding, try these.
Link below already formatted for Essex and Postcards.