History of Colchester

High Street, Colchester, 1892
Reproduced courtesy of The Francis Frith Collection.
History of Colchester >> Colchester Freemen
Colchester - Freemen admitted between 1845 and 1866
Part 1. Names A - F. Continues Part 2
List of Freemen admitted between 1845 and 1866. Extracted from the index to the Admissions of Freemen for Colchester held in the Essex Record Office reference D/B 6 C2/1.
The book records the name(s), address and occupation of Freemen admitted, and the name of father (if admitted by birth) or master (if admitted by service). The index appears at the front of the book. It will be seen that some families had several Freemen in them.
Charles Aylett
Charles Frederick Aylett
George Aylett
Henry Aylett
William Henry Aylett
Benjamin James Bacon
Daniel Fenner Bacon
Daniel N.H. Bacon
Frederick Walter Bacon
George Bacon
John Bacon
John Thomas Bacon
John Walter Bacon
Linnett Bacon
Samuel Sparrow Bacon
Walter Bacon
Alfred Balls
David Balls
George Balls
Henry Balls
James Balls
John Balls
Joseph Balls
Robert Balls
John Balls
Alfred Banham
Edward John Bare
Alfred John Barnes
George Barnes
George F. Barnes
James Harvey Barnes
Thomas Beeson
James Belfall
William Belfall
Frederick Bennell
Isaac Walter Bennell
James Bennell
John Bennell
John Dillock Bennell
Joseph Bennell
William Bennell
William Thomas Bennell
Samuel Berry (2)
John Blomfield
Henry Blyth
James Edward Boggis
Thomas John Boggis
Charles Boyles
Daniel Boyles
Jeremiah Boyles
Charles Braddy
Frederick Braddy
Henry Braddy
John Braddy
Samuel Braddy
William Braddy
Edward Brett
George Russell Brett
Frederick Bolton Bridge
George Henry Briner
Jacob Bromley
John Bromley
Peter Bromley
Phillips Kingsbury Bromley
Frederick Brown
Henry Rivers Brown
Aldolphus Goly Burgess
John Burgess
Robert Henry Burgess
Robert William Burgess
Benjamin Revett Cant
Charles Revett Cant
George Cant
George Harvey Cant
James William Cant
John Cant
William Cant
Charles Inman Cant
Charles Cater
George Cater
James Cater (2)
William Cater
William Nathaniel Cater
John G. Chamberlain
William Chiswick
Robert George Chitham
Richard Chittam
William Clubb
Alfred Cocks
Seth James Coppin
Abraham Coveney
Edward Coveney
George Coveney (2)
James Coveney
Joseph Coveney
James William Cowell
Thomas Gregory Cowell
William Cowell
Carrington Crampin
Frederick Crampin
John Crosby
William Crosby
Francis Crowe
John Crowe
John Charles Crowe
Ferdinand Cutler
John Williams Cutler
Edgar Sands Daniell
Edward Newton Daniell
Henry Brett Daniell
Joseph Brabrook Daniell
Shepherd Daniell
Thomas Brett Daniell
William W. Daniell
Edward Clark Day
George Henry Dennis
James Frederick Dennis
William Cowley Dennis
George Devall (2)
Joseph Devall
William Avis Dines
Henry William Dodd
Samuel Downes (2)
William E. Downes
James Henry Downs
Charles Everett
Samuel Everett
James Fenning
William Finch
Edward Fisher
John Fisher
Alfred Joseph Fitch
Hernry Glass Fitch
John Jones Fitch
Stephen Abraham Foakes
Abraham Kershaw Francis
Alfred Francis
Felix Francis
Mayland F. Francis
Philip Francis Francis
Part 1. Names A - F. Continues Part 2
Back to History of Colchester
Find your Essex Ancestors in the Parish Registers
The Essex Record Office 'ERO' are custodians of the parish registers of Essex. Ancestry.co.uk have now transcribed the entire collection of Essex parish registers. Search now on Ancestry for your Essex ancestors. Then on the results page click on 'request image' and you will be taken to the ERO website where you can purchase an image of the relevant page.
Visit our Parish Registers of Essex page for more information.
Find your Ancestors in the Newspapers
Newspaper archives are now a very important source of information for researching your family tree.
Try our example search to help you discover if your ancestors are in the British Newspaper Archive.

Colchester - Cary's New and Correct English Atlas, 1798

Colchester - First Series Ordnance Survey Map 1805

This work is based on data provided through www.VisionofBritain.org.uk and uses historical material which is copyright of the Great Britain Historical GIS Project and the University of Portsmouth. Licensed for reuse under this Creative Commons Licence BY-SA-4.0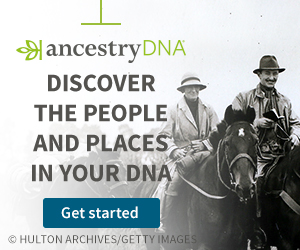 Looking for pictures to add to your family tree album?

Postcard of St John's Abbey Gateway, Colchester.
Ebay is a good source of old images of Essex towns and villages. If you're looking for pictures to add to your family tree album, then try one of the auctions, or there are several 'Buy It Now' shops offering postcards which have been touched up and improved - so if you're unsure about bidding, try these.
Link below already formatted for Essex and Postcards.