History of Chelmsford

Moulsham Street, Chelmsford, 1892
Reproduced courtesy of The Francis Frith Collection.
History of Chelmsford >> Poll of Voters 1826
Chelmsford voters 1826 - Borough of Maldon
The Borough of Maldon's poll of voters for 1826 lists the name and occupation of Chelmsford residents who were entitled to vote in the general election of 1826 in the Borough of Maldon.
For more background information see The story behind the Poll of Voters for 1826.
Thomas Ablin, tallow chandler
John Archer, cabinet maker
William Baker, druggist
Nathaniel Boucer Barnes, linen draper
Thomas Blanks, blacksmith
Francis Hay Child, esquire
James Thomas Child, gentleman
Samuel Collis, ironmonger
Edward Cook, cordwainer
Charles Cottee, blacksmith
John Thomas Cremer, silversmith
Richard Cremer, surgeon
Joseph Dench, brazier
William Eve, leather dresser
Edward Everard, waiter
Henry Gilliam, cordwainer
William Golding, victualler
John Jesper, carpenter
Thomas Johns, fellmonger
William Johns, leather dresser
Thomas Johns, woolstapler
Peter Josling, labourer
William King, saddler
John Kirkham, currier
James Kirkham, solicitors clerk
Abraham Lines, dyer
Isaac Marsden, printer
Thomas Mason, whitesmith
James Moss, coachman
Charles Murrell, cabinet maker
John Murrell, tailor
Samuel Pinchen, painter
Samuel Pond, upholsterer
Nathaniel Reynolds, labourer
Edward Thomas Sage, watch maker
John Sams, labourer
James Seaton, cordwainer
John Steward, peruke maker
Abjohn Stokes, tallow chandler
Samuel Straight, grocer
John Butler Tedder, ostler
Benjamin Turner, leather dresser
Thomas Wackrill, baker
S Wackrill, draper
Edward Wallis, confectioner
Richard Warner,cabinet maker
W C Wells, brewer
William Wexley, cabinet maker
Joseph Woodcock, brewer
John Woodfine, tanner
George Wray, stone mason
Back to History of Chelmsford
Find your Essex Ancestors in the Parish Registers
The Essex Record Office 'ERO' are custodians of the parish registers of Essex. Ancestry.co.uk have now transcribed the entire collection of Essex parish registers. Search now on Ancestry for your Essex ancestors. Then on the results page click on 'request image' and you will be taken to the ERO website where you can purchase an image of the relevant page.
Visit our Parish Registers of Essex page for more information.
Find your Ancestors in the Newspapers
Newspaper archives are now a very important source of information for researching your family tree.
Try our example search to help you discover if your ancestors are in the British Newspaper Archive.

Chelmsford - Cary's New and Correct English Atlas, 1798

Chelmsford - First Series Ordnance Survey Map 1805

This work is based on data provided through www.VisionofBritain.org.uk and uses historical material which is copyright of the Great Britain Historical GIS Project and the University of Portsmouth. Licensed for reuse under this Creative Commons Licence BY-SA-4.0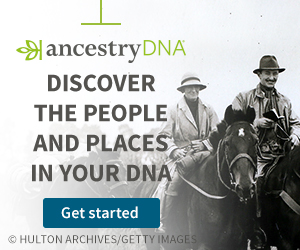 Looking for pictures to add to your family tree album?

Postcard of Duke Street, Chelmsford.
Ebay is a good source of old images of Essex towns and villages. If you're looking for pictures to add to your family tree album, then try one of the auctions, or there are several 'Buy It Now' shops offering postcards which have been touched up and improved - so if you're unsure about bidding, try these.
Link below already formatted for Essex and Postcards.