History of Bradfield

The aftermath of the crash. Print Illustrated London News PD
History of Bradfield >> Bradfield Snippets
Bradfield Snippets
When researching for this website we often find a little snippet of information on a location or subject which may be of interest. Some are quirky, some show that there is nothing new in this world, and some about the attitudes and morals of the time. [index to snippets] Here is one for Bradfield on a train crash.
On 13 July 1864, the residents of the quite villge of Bradfield were called upon to help the victims of a nearby train crash. The London to Harwich train consisting of an engine, four carriages, and two breaks, and containing an estimated 80 passengers, crashed just outside the village station. The crash caused the death of the train's stoker, James Wright of Stratford. John Carr, the driver, survived. A number of the passengers were injured.
Here's a newspaper report on the accident.
Alarming accident on the Great Eastern Railway
A disastrous accident happened on Wednesday afternoon to the up-train which started from Harwich at 2.55pm on the Great Eastern Railway. . When it proceeded on its journey towards London as far as within half a mile of the Bradfield Station, the engine lurched over and dashed down the steep embankment, dragging the train after it. A frightful scene ensued. The stoker was killed on the spot, having been crushed by the engine. He lay with his hand still grasping the metal handle of the break. The driver, who also stayed at his post, escaped.

The passengers, in greatest excitement, got out of the carriages as best could, and helped those who were injured; and it was some time before it was ascertained that, although many had been cut, bruised, and injured, some severely, only the stoker had been killed on the spot.

Mothers and their children, some wounded, some joyfully discovering those who were saved, and all endeavouring to help those to extricate those who were injured, while the stoker lay crushed and dead, rendered the scene a harrowing one.

...The passengers, who were able to proceed, after a delay of about four hours, were brought to town by a train which was despatched for the purpose.
Daily News, 15 July 1864
A verdict of accident death was passed at the coroner's inquest and no particular blame was apportioned on any party.
Other sources:
The Essex Standard, 15 July 1864
The Essex Standard, 29 July 1864
[End of article]
Newspapers could provide a wealth of information about your ancestors or where they lived. See our article on exploring newspaper archives.
Back to History of Bradfield
1921 Census now on Findmypast
The 1921 census which gives details of almost 38 million individuals is now available on Findmypast. Start now to discover your ancestors. At the moment access is pay-per-view.
Find your Essex Ancestors in the Parish Registers
The Essex Record Office 'ERO' are custodians of the parish registers of Essex. Ancestry.co.uk have now transcribed the entire collection of Essex parish registers. Search now on Ancestry for your Essex ancestors. Then on the results page click on 'request image' and you will be taken to the ERO website where you can purchase an image of the relevant page.
Visit our Parish Registers of Essex page for more information.
Find your Ancestors in the Newspapers
Newspaper archives are now a very important source of information for researching your family tree.
Try our example search to help you discover if your ancestors are in the British Newspaper Archive.

Bradfield - Cary's New and Correct English Atlas, 1798

Bradfield - First Series Ordnance Survey Map 1805

This work is based on data provided through www.VisionofBritain.org.uk and uses historical material which is copyright of the Great Britain Historical GIS Project and the University of Portsmouth. Licensed for reuse under this Creative Commons Licence BY-SA-4.0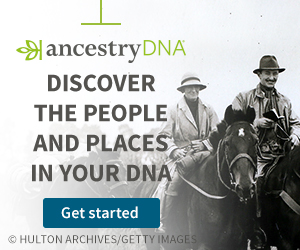 Looking for pictures to add to your family tree album?
Ebay is a good source of old images of Essex towns and villages. If you're looking for pictures to add to your family tree album, then try one of the auctions, or there are several 'Buy It Now' shops offering postcards which have been touched up and improved - so if you're unsure about bidding, try these.
Link below already formatted for Essex and Postcards.