History of Brightlingsea

All Saints' Church, Brightlingsea.
© Copyright John Salmon contributor to the Geograph Project and licensed for reuse under this Creative Commons Licence
History of Brightlingsea >> White's Directory 1863
White's Directory of Essex 1863 - list of inhabitants.
If you wish to trace any of these people on the census returns, the nearest census date for this 1863 directory is the 1861 census.
Note: the directory lists the names in the following order: Surname, First Name. It also abbreviates names. These have been reversed and typed in full to assist research.
My ancestor lived here at this time, but why aren't they listed here? Answer: Not everyone appeared in a trade directory. Please read our Trade Directories article.
You should also consider newspaper archives. With millions of pages now online, there is always the possibility of finding articles featuring your ancestors. Discover how to explore newspaper archives.
Part 1. Part 2 >>.

Spring Road, Brightlingsea
Low resolution copy courtesy of Footsteps' Shop on Ebay. Quality postcards of Essex.
Aldous Mr James. sen.; and John Aldous, crier
Angier Mrs Agnes, draper and milliner
Atkins Mr William
Gouch John, thatcher
Brown Frederick, gardener
Cole Samuel, linen draper
Collier Rev. Henry Campbell, curate
Cooper George Brown, chemist and druggist
Day David, ship owner; and George Day, carrier
Death William, upholsterer and broker
Dines William, marine store dealer
Drake Benjamin, foreman to Oyster Go.
Dumerton John, gent.
Folkard Jesse, upholsterer, etc.
Francis Mr Robert
Girling Mr John
Harris Joseph Mason, assistant overseer
Harris James, tinner and brazier
Henderson William coast-guard officer
Kedington Robert, wheelwright
Latten Rev. William, M.A., vicar
Lewis James, parish clerk
Medcalf George, watchmaker, etc.
Pay Rev. Edward (Independent)
Rogers Mr, tide surveyor
Ruffell George, land surveyor and insurance agent
Ruffell Jabez, postman
Scrutton Osmond Palmer, miller and brick maker
Stammers Edward, water bailiff and agent to Lloyd's
Trubshoe Charles Christmas, police
Went Benjamin, sailmaker, etc.
Went James, brickmaker; h Wivenhoe

Brightlingsea
Low resolution copy courtesy of Footsteps' Shop on Ebay. Quality postcards of Essex.
Inns and Taverns.
Anchor, Henry York
Duke of Wellington, Joseph Woolvett
King's Head, Thomas Puller
Ship, Joseph Alexander
Swan, John Thomas Harmer
Victoria, Mrs Mary Ann Tranham
White Lion, William Simons

Academies and Schools.
Atkins Ellis Charles, and stationer
Barber Laura
Cant Mrs
Foxen Alfred and Mrs
James Mrs
Lufkin Eliza

Bakers and Flour Dealers.
Bagley Thomas
Bagley William
Baxter George
Coppin Samuel
Riches William
Shephard Mark

Beerhouses.
Alexander William
Pox Charles
Lee John
Riches Thomas
Webb James

Brightlingsea
Low resolution copy courtesy of Footsteps' Shop on Ebay. Quality postcards of Essex.
Blacksmiths.
Minter William
Ward Mrs T.

Boot and Shoe Makers.
Clarey William
Clarey William, jun.
Coppin George
Martin Samuel
Riches Thomas

Bricklayers.
Aldous James, jun.
Aldous Thomas
Gull William

Butchers.
Alexander Joseph
Cooper William
Ormes Frederick
Richardson J.M.
Part 1. Part 2 >>.
Back to History of Brightlingsea
Find your Essex Ancestors in the Parish Registers
The Essex Record Office 'ERO' are custodians of the parish registers of Essex. Ancestry.co.uk have now transcribed the entire collection of Essex parish registers. Search now on Ancestry for your Essex ancestors. Then on the results page click on 'request image' and you will be taken to the ERO website where you can purchase an image of the relevant page.
Visit our Parish Registers of Essex page for more information.
Find your Ancestors in the Newspapers
Newspaper archives are now a very important source of information for researching your family tree.
Try our example search to help you discover if your ancestors are in the British Newspaper Archive.

Brightlingsea - Cary's New and Correct English Atlas, 1798

Brightlingsea - First Series Ordnance Survey Map 1805

This work is based on data provided through www.VisionofBritain.org.uk and uses historical material which is copyright of the Great Britain Historical GIS Project and the University of Portsmouth. Licensed for reuse under this Creative Commons Licence BY-SA-4.0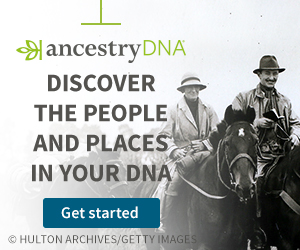 Looking for pictures to add to your family tree album?

Postcard of The Hard, Brightlingsea.
Ebay is a good source of old images of Essex towns and villages. If you're looking for pictures to add to your family tree album, then try one of the auctions, or there are several 'Buy It Now' shops offering postcards which have been touched up and improved - so if you're unsure about bidding, try these.
Link below already formatted for Essex and Postcards.