History of Bocking

Bocking, Cane's Mill 1902
Reproduced courtesy of The Francis Frith Collection.
History of Bocking >> Bocking Snippets
Bocking Snippets
When researching for this website we often find a little snippet of information on a location or subject which may be of interest. Some are quirky, some show that there is nothing new in this world, and some about the attitudes and morals of the time. [index to snippets] Here is one for Bocking about a juvenile criminal.
Researching Essex court cases I found an interesting case from the Essex Assizes which deserved more investigation. It gives us a brief glimpse into how persistant juvenile offenders were dealt with in the mid-Victorian period.
Frederick Matthews, aged 10, described as a labourer, appeared at the Essex Assizes on 31st March 1864 charged with stealing a half sovereign and a purse from the person of a Joseph Shelley in Bocking. The offence sounds like pickpocketing. But it was his previous convictions which caught my attention.
Even at this tender age of 10, Matthews was already a convicted criminal. In March 1862, at the age of 8, for stealing a knife he was placed in a juvenile prison for 3 days and whipped. In June 1863 he stole a blackbird (perhaps a pet). He was given one month's hard labour. Finally, in August 1863, he was sentenced to 21 days' hard labour for an assault. [1]
This offence of theft in Bocking resulted in 14 days' imprisonment, then he was to be whipped with a birch rod with 12 strokes, and then to spend 3 years in a reformatory. [1]
In November 1867 he was back in front of a court. Described as a hawker, he was sentenced to 12 months' hard labour for a theft at Stisted. [2]
At his next appearance before a court in February 1869 the authorities seem to have lost their patience with him. For an offence of theft of a horse blanket in Black Notley he was sentenced to 7 years' imprisonment. The judge remarked that as reformatory had failed, then "mercy could be extended to him no more, for he was so hardened an offender that it was absolutely necessary that he should be removed from society, to whom he was a danger and a pest." [3]
He was sent to Millbank Prison in London, and by the time of the 1871 census he was incarcerated in the infamous Dartmoor Prison. [4]
Sources: [1] Calendars of prisoners for Essex Quarter Sessions, Essex Assizes and Special Sessions of Gaol Delivery, 1864 Q/SMc 9, at the Essex Record Office
[2] The Essex Standard 27November 1867
[3] The Essex Standard 24 February 1869
[4] 1871 census. Class: RG10; Piece: 2144; Folio: 77; Page: 31.
[End of article]
Newspapers could provide a wealth of information about your ancestors or where they lived. See our article on exploring newspaper archives.
Back to History of Bocking
1921 Census now on Findmypast
The 1921 census which gives details of almost 38 million individuals is now available on Findmypast. Start now to discover your ancestors. At the moment access is pay-per-view.
Find your Essex Ancestors in the Parish Registers
The Essex Record Office 'ERO' are custodians of the parish registers of Essex. Ancestry.co.uk have now transcribed the entire collection of Essex parish registers. Search now on Ancestry for your Essex ancestors. Then on the results page click on 'request image' and you will be taken to the ERO website where you can purchase an image of the relevant page.
Visit our Parish Registers of Essex page for more information.
Find your Ancestors in the Newspapers
Newspaper archives are now a very important source of information for researching your family tree.
Try our example search to help you discover if your ancestors are in the British Newspaper Archive.

Bocking - Cary's New and Correct English Atlas, 1798

Bocking - First Series Ordnance Survey Map 1805

This work is based on data provided through www.VisionofBritain.org.uk and uses historical material which is copyright of the Great Britain Historical GIS Project and the University of Portsmouth. Licensed for reuse under this Creative Commons Licence BY-SA-4.0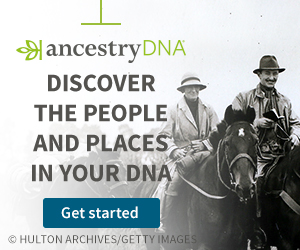 Looking for pictures to add to your family tree album?

Postcard of St Mary the Virgin's Church, Bocking.
Ebay is a good source of old images of Essex towns and villages. If you're looking for pictures to add to your family tree album, then try one of the auctions, or there are several 'Buy It Now' shops offering postcards which have been touched up and improved - so if you're unsure about bidding, try these.
Link below already formatted for Essex and Postcards.