History of Bocking

Bocking, Church Street 1902
Reproduced courtesy of The Francis Frith Collection.
History of Bocking >> Education in Bocking
Education in Bocking
Reports and returns on schools and education in Bocking. These allow a glimpse into the education your ancestors may have received if they were from this parish.
1818
"Population 2,544. A school in which 92 boys are taught daily, and about 6 boys in addition on Sundays, the number was originally limited to 30; the master has £60 per annum, arising from an estate which was advanced in 1810 from £30 to £75 per annum; and subscriptions are solicited in aid both of this, and the girls school in the next column, which are now reduced in consequence of the death and removal of some of the more opulent inhabitants, from £60 to £40 per ann."
A school for girls established in 1812, containing 56 daily scholars and 26 in addition are instructed on Sundays; they have been supplied with some articles of clothing; the mistress has £25 per annum, with a fourth part of what the girls may earn; this school is maintained by voluntary contributions. And two Sunday schools belonging to the Protestant Dissenters, one containing 105 boys, the other 100 girls, in neither of which have the teachers any salary; and one day school containing 60 boys, 45 of whom are clothed, the master's salary is £65 per annum; and one day school in which there are 28 girls, who are all clothed; the mistress's salary is £25; the four latter schools are supported by the Protestant Dissenters. Also three schools for girls and one for boys.
The poor very willingly embrace the means of education which they possess.
Source: Digest of Parochial Returns. Select Committee on Education of the Poor, 1818
1833
"Population 3,128. One Infant School (commenced 1833) containing from 60 to 70 of both sexes, is partly supported by subscription in aid of payment by the parents of the children. Four Daily Schools: one of which containing 115 males, is partly supported by endowments of land and partly by subscription; the other three are wholly supported by subscription; one whereof contains 80 females, the other two 140 males and 120 females; of these Daily Schools, the two first are of the Established Church, the other two appertain to Protestant Dissenters. Four Boarding Schools, two for males and two for females, wherein 62 of the former and 65 of the latter are educated at the expense of their parents. Three Sunday Schools, supported by voluntary contributions: two of which consisting of 200 males and 180 females, appertain to Protestant Dissenters; the other is attended by 50 females; lending Libraries are attached to all these Schools, and the last mentioned commenced in 1831."
Source: House of Commons papers, Volume 41. Abstract of Education Returns 1833
1847
"The instruction is chiefly religious; the girls learn large portions of Scripture and the Prayer Book. They read well and write neatly. The mistress is diligent and well informed and manages the school with skill. There is a large boys school which will be inspected next year."
Source: Minutes of the Committee of Council on education: with appendices, Volume 1, 1847
1848
"Girls' and Infants'. The girls and infants are instructed by an active mistress. Most importance attached to the improvement of their memory; they repeat large portions of the Holy Scriptures and the Prayer Book with remarkable accuracy; write neatly, and are said to work beautifully."
Source: Report of the Committee of Council on Education (England and Wales Volume 1, 1848
Back to History of Bocking
Find your Essex Ancestors in the Parish Registers
The Essex Record Office 'ERO' are custodians of the parish registers of Essex. Ancestry.co.uk have now transcribed the entire collection of Essex parish registers. Search now on Ancestry for your Essex ancestors. Then on the results page click on 'request image' and you will be taken to the ERO website where you can purchase an image of the relevant page.
Visit our Parish Registers of Essex page for more information.
Find your Ancestors in the Newspapers
Newspaper archives are now a very important source of information for researching your family tree.
Try our example search to help you discover if your ancestors are in the British Newspaper Archive.

Bocking - Cary's New and Correct English Atlas, 1798

Bocking - First Series Ordnance Survey Map 1805

This work is based on data provided through www.VisionofBritain.org.uk and uses historical material which is copyright of the Great Britain Historical GIS Project and the University of Portsmouth. Licensed for reuse under this Creative Commons Licence BY-SA-4.0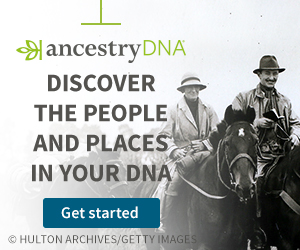 Looking for pictures to add to your family tree album?

Postcard of St Mary the Virgin's Church, Bocking.
Ebay is a good source of old images of Essex towns and villages. If you're looking for pictures to add to your family tree album, then try one of the auctions, or there are several 'Buy It Now' shops offering postcards which have been touched up and improved - so if you're unsure about bidding, try these.
Link below already formatted for Essex and Postcards.