History of Aveley

Belhus House, Aveley c.1955
Reproduced courtesy of Francis Frith.
History of Aveley >> Aveley Snippets
Aveley Snippets
When researching for this website we often find a little snippet of information on a location or subject which may be of interest. Some are quirky, some show that there is nothing new in this world, and some about the attitudes and morals of the time. [index to snippets] Here's one for Aveley - perhaps an apocryphal tale.
Times 13 December 1823
Punishment of the Stocks
Lord Camden, Chief Justice, [1714 - 1794] was upon a visit to Lord Dacre, at Aveley in Essex, and had walked out with a gentleman, a very absent man, to a hill, at no great distance from the house, upon the top of which stood the stocks of the village; he sat down upon them; and after a while, having mind to know what the punishment was, he asked his companion to open them and put him in, which being done, his friend took a book from his pocket, sauntered on, and so completely forgot the Judge and his situation, that he returned to Lord Dacre's.
When the Judge was tired, he tried, but tried in vain, to remove out of the stocks; and asked a countryman who passed by to release him, who said, "No, no, old gentleman; you was not set there for nothing;" and left him, until he was seen, and released by some servant of the house dispatched in quest of him.
Some time after he presided at a trial in which a charge was brought against a magistrate for false imprisonment, and for setting in the stocks. The counsel for the magistrate, in his reply, made light of the whole charge, and more especially setting in the stocks, which he said everybody knew was no punishment at all. The Chief Justice rose, and leaning over the bench, said, in a half whisper, "Brother, were you ever in the stocks?" "Really, my Lord, never." "Then I have," said the Judge, "and I assure you, brother, it is no such trifle as you represent."
[End of article]
Newspapers could provide a wealth of information about your ancestors or where they lived. See our article on exploring newspaper archives.
Back to History of Aveley
1921 Census now on Findmypast
The 1921 census which gives details of almost 38 million individuals is now available on Findmypast. Start now to discover your ancestors. At the moment access is pay-per-view.
Find your Essex Ancestors in the Parish Registers
The Essex Record Office 'ERO' are custodians of the parish registers of Essex. Ancestry.co.uk have now transcribed the entire collection of Essex parish registers. Search now on Ancestry for your Essex ancestors. Then on the results page click on 'request image' and you will be taken to the ERO website where you can purchase an image of the relevant page.
Visit our Parish Registers of Essex page for more information.
Find your Ancestors in the Newspapers
Newspaper archives are now a very important source of information for researching your family tree.
Try our example search to help you discover if your ancestors are in the British Newspaper Archive.

Aveley - Cary's New and Correct English Atlas, 1798

Aveley - First Series Ordnance Survey Map 1805

This work is based on data provided through www.VisionofBritain.org.uk and uses historical material which is copyright of the Great Britain Historical GIS Project and the University of Portsmouth. Licensed for reuse under this Creative Commons Licence BY-SA-4.0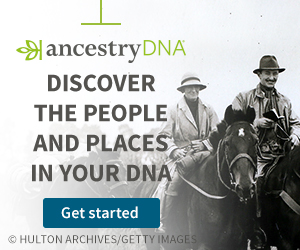 Looking for pictures to add to your family tree album?
Ebay is a good source of old images of Essex towns and villages. If you're looking for pictures to add to your family tree album, then try one of the auctions, or there are several 'Buy It Now' shops offering postcards which have been touched up and improved - so if you're unsure about bidding, try these.
Link below already formatted for Essex and Postcards.