History of Ardleigh

Ardleigh
Low resolution copy courtesy of Footsteps' Shop on Ebay. Quality postcards of Essex.
History of Ardleigh >> Ardleigh Snippets
Ardleigh Snippets
When researching for this website we often find a little snippet of information on a location or subject which may be of interest. Some are quirky, some show that there is nothing new in this world, and some about the attitudes and morals of the time. [index to snippets] Here is one for Ardleigh about a highway robbery.
Essex Herald 30 January 1840
On Thursday evening last, as Mr. Warren, a miller residing in Ardleigh, was returning home from Manningtree market on horseback, he was attacked by a footpad, who demanded his money or his life.
The villain, on stopping his horse, struck him a violent blow across the bridge of his nose with a large bludgeon, which felled him to the ground, and for a short time rendered insensible; but as the thief was in the act of extracating the contents of his pockets Mr. Warren recovered his senses, and a regular battle ensued between them, in which Mr. Warren floored the thief several times, and punished him severely.
It being about 11 oclock, the night was very dark, but Mr. Warren contrived to get a sufficient glimpse at the villain to recognize his features, and knew him instantly to be a most notorious and desperate thief, named William Everett, upwards of 60 years of age, from he parish of Ardleigh, and who has twice been transported.
Mr. Warren called out, "It is you, Everett, is it? I know you well." Upon which the villain took to his heels, and, leaving his hat in the road, made a jump at the hedge and ran down a field.
[Mr. Warren] soon procured the assistance of the parish constable, when they returned to the spot where the attack was made, and discovered the prisoner in the road looking for his hat, and they succeeded in taking him into custody.
He was taken before the magistrates on Friday, and was fully committed to take his trial at the next assizes at Chelmsford. Mr. Warren is very serious injured.
[End of article]
Newspapers could provide a wealth of information about your ancestors or where they lived. See our article on exploring newspaper archives.
Back to History of Ardleigh
1921 Census now on Findmypast
The 1921 census which gives details of almost 38 million individuals is now available on Findmypast. Start now to discover your ancestors. At the moment access is pay-per-view.
Find your Essex Ancestors in the Parish Registers
The Essex Record Office 'ERO' are custodians of the parish registers of Essex. Ancestry.co.uk have now transcribed the entire collection of Essex parish registers. Search now on Ancestry for your Essex ancestors. Then on the results page click on 'request image' and you will be taken to the ERO website where you can purchase an image of the relevant page.
Visit our Parish Registers of Essex page for more information.
Find your Ancestors in the Newspapers
Newspaper archives are now a very important source of information for researching your family tree.
Try our example search to help you discover if your ancestors are in the British Newspaper Archive.

Ardleigh - Cary's New and Correct English Atlas, 1798

Ardleigh - First Series Ordnance Survey Map 1805

This work is based on data provided through www.VisionofBritain.org.uk and uses historical material which is copyright of the Great Britain Historical GIS Project and the University of Portsmouth. Licensed for reuse under this Creative Commons Licence BY-SA-4.0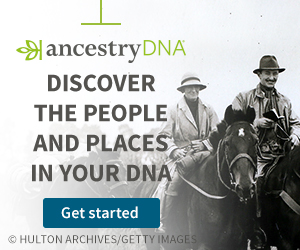 Looking for pictures to add to your family tree album?

Postcard of Ardleigh.
Ebay is a good source of old images of Essex towns and villages. If you're looking for pictures to add to your family tree album, then try one of the auctions, or there are several 'Buy It Now' shops offering postcards which have been touched up and improved - so if you're unsure about bidding, try these.
Link below already formatted for Essex and Postcards.