About History House
History House seeks to provide free information on the history of Essex to help you research your family history. The directories of Essex for 1848, 1863 and 1874 have been transcribed. It is hoped that other directories will follow. Other resources include 1826 and 1847 voters' polls, gaol calendars, police records and newspaper articles.
Contact History House to include your web site on our A to Z list of Essex places providing it contains historical information.
History House is researched and written by Phil George.
Your Privacy
Should you contact me I will not share your personal information for marketing or any other purposes. I will not share your personal information with any other person. Email addresses and their owners' names are stored and secured by a password known only to me.
If you email me I shall reply directly to you. Your email will not be passed onto any other person.
The reason for you contacting me is not shared with any other person, with one exception: if you ask for historical research on a particular address which is linked to you, then a search may carried out on search engines and websites for the purposes of historical research into the address. Your permission to do so will be requested.
We do not operate an email newsletter or any other opt-in email campaign.
If you email me please state in your email that you have read my Privacy Page and accept that I can use your private information as described in my Privacy Page.
If you believe that I hold personally identifiable information on or about you through the course of using this website and you wish for that data to be erased, please contact on webmaster@historyhouse.co.uk. I will let you know if and what information I hold, and should you wish it, that information will be deleted.
Find your Essex Ancestors in the Parish Registers
The Essex Record Office 'ERO' are custodians of the parish registers of Essex. Ancestry.co.uk have now transcribed the entire collection of Essex parish registers. Search now on Ancestry for your Essex ancestors. Then on the results page click on 'request image' and you will be taken to the ERO website where you can purchase an image of the relevant page.
Visit our Parish Registers of Essex page for more information.
Find your Ancestors in the Newspapers
Newspaper archives are now a very important source of information for researching your family tree.
Try our example search to help you discover if your ancestors are in the British Newspaper Archive.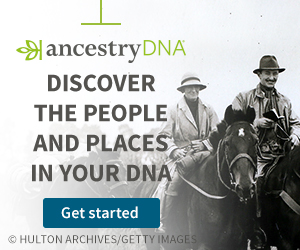 Looking for pictures to add to your family tree album?
Ebay is a good source of old images of Essex towns and villages. If you're looking for pictures to add to your family tree album, then try one of the auctions, or there are several 'Buy It Now' shops offering postcards which have been touched up and improved - so if you're unsure about bidding, try these.
Link below already formatted for Essex and Postcards.