The Window Tax

Layer Marney Tower - a Tudor mansion. An expensive Window Tax bill!
When letting in sunshine could cost you money.
First imposed in England in 1696, Window Tax was repealed in 1851 after campaigners argued that it was a 'tax on health', and a 'tax on light and air', as well as being an unequal tax with the greatest burden on the middle and lower classes.
Originally introduced to make up for losses caused by clipping of coinage during the reign of William III, the tax was based on the number of windows in a house.
It was a banded tax. For instance, in 1747 for a house with ten to fourteen windows, the tax stood at 6d. per window, fifteen to nineteen windows, 9d., and exceeding twenty or more, 1s.. The tax was raised six times between 1747 and 1808. By then the lowest band started at six windows. This was raised in 1825 to eight windows.
The window tax was relatively easy to assess and collect as windows are clearly visible from the street.
As early as 1718 it was noted that there was a decline in revenue raised by the tax due to windows being blocked up. It was also observed that new houses were being built with fewer windows. In 1851, it was reported that the production of glass since 1810 remained almost the same despite the large increase population and building of new houses.

Caption: A vision of the repeal of the window-tax. "Hollo! Old Fellow; we're glad to see you here."
Image from Punch Volume XVIIIPage 165, Wellcome Library, London CC by 4.0
The complaints from the medical profession and enlightened individuals rapidly grew as the industrial revolution and urbanisation created mass housing and crowded cities, and raised the spectre of epidemics. They argued that the lack of windows tended to create dark, damp tenements which were a source of disease and ill-health.
The campaigners eventually won the argument and in 1851 the Act was repealed and replaced by a house tax. Punch Magazine celebrated its repeal with the cartoon shown above.
A tax on windows was also used in Scotland and France.
What else did the government tax? How about newspapers and fireplaces
1921 Census now on Findmypast
The 1921 census which gives details of almost 38 million individuals is now available on Findmypast. Start now to discover your ancestors. At the moment access is pay-per-view.
Find your Essex Ancestors in the Parish Registers
The Essex Record Office 'ERO' are custodians of the parish registers of Essex. Ancestry.co.uk have now transcribed the entire collection of Essex parish registers. Search now on Ancestry for your Essex ancestors. Then on the results page click on 'request image' and you will be taken to the ERO website where you can purchase an image of the relevant page.
Visit our Parish Registers of Essex page for more information.
Find your Ancestors in the Newspapers
Newspaper archives are now a very important source of information for researching your family tree.
Try our example search to help you discover if your ancestors are in the British Newspaper Archive.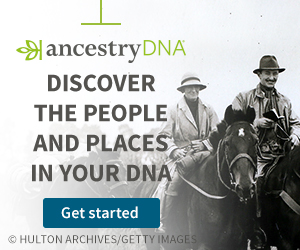 Looking for pictures to add to your family tree album?
Ebay is a good source of old images of Essex towns and villages. If you're looking for pictures to add to your family tree album, then try one of the auctions, or there are several 'Buy It Now' shops offering postcards which have been touched up and improved - so if you're unsure about bidding, try these.
Link below already formatted for Essex and Postcards.