Wills and Administrations after 1858
How Wills can help you research your family tree and how to track them down after 1858.
Wills can be useful source of information for the family tree researcher. Not everyone made a Will, but if your ancestor is likely to have owned a house, or had substantial assets, or perhaps was a tradesman, then it may be worth looking to see if they made a Will. Until relatively recently, few Wills were made by women.
Wills are sometimes a goldmine for the researcher as they often contain details of the deceased's family and friends, as well as providing information on their personal assets and property. This is useful for filling out background information and giving an insight into your ancestors' lives and social position.
In England and Wales until 1858 Wills were dealt with by the Ecclesiastical Courts. This was a complicated system involving many different types of courts. Then the Court of Probate Act 1857 created a state controlled centralised system for probate. It is now known as the Probate Service.
All Wills proved (legally confirmed) after 1858 are now centrally recorded and indexed. Also indexed are Letters of Administration (where a person died without making a Will and their estate needed dealing with).
For Wills in for England and Wales you can now order the documents online from the HM Government's Probate Office. It will cost £10.
Go to their Find a Will search page and enter the persons surname and year of death. It is not possible to enter any other search parameters. A search will return pages of the National Probate Calendar in which that person's surname appears for that year. It may cover several pages. Go through the pages until you find the entry you are looking for. From this take the relevant details required for the ordering form to the right of the probate calendar. Then add to the basket and pay.
Although the entries in the Calendars only give brief information it will provide sufficient detail for you to assess whether it is worth applying for a copy of their Will from the Probate Service.
If you are a member of Ancestry, they have a far better search engine for finding Wills. The dates covered are 1858 - 1966 and 1973 to 1995. A great help if you are unsure as the year or place of death. Once you have found it on there you can revert back to the Probate Office's search engine.
Remember, even if your ancestor died abroad it is still possible that there Will was dealt with in this country.
For information on Essex Wills before 1858 see our article: Wills before 1858.
1921 Census now on Findmypast
The 1921 census which gives details of almost 38 million individuals is now available on Findmypast. Start now to discover your ancestors. At the moment access is pay-per-view.
Find your Essex Ancestors in the Parish Registers
The Essex Record Office 'ERO' are custodians of the parish registers of Essex. Ancestry.co.uk have now transcribed the entire collection of Essex parish registers. Search now on Ancestry for your Essex ancestors. Then on the results page click on 'request image' and you will be taken to the ERO website where you can purchase an image of the relevant page.
Visit our Parish Registers of Essex page for more information.
Find your Ancestors in the Newspapers
Newspaper archives are now a very important source of information for researching your family tree.
Try our example search to help you discover if your ancestors are in the British Newspaper Archive.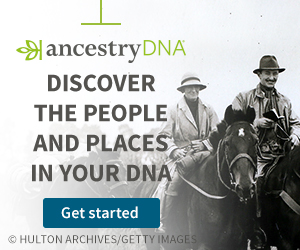 Looking for pictures to add to your family tree album?
Ebay is a good source of old images of Essex towns and villages. If you're looking for pictures to add to your family tree album, then try one of the auctions, or there are several 'Buy It Now' shops offering postcards which have been touched up and improved - so if you're unsure about bidding, try these.
Link below already formatted for Essex and Postcards.