Was vinegar and brown paper really used to treat injuries?
'

Jack and Jill
Image from the 'Baby's Opera', on Project Gutenberg PD
Would Jack recover using this as medical treatment?
You may know that part of the famous nursery rhyme of Jack and Jill which goes, ...to mend his head with vinegar and brown paper.
This does indeed refer to the use of vinegar and brown paper for the treatment of wounds, bruises and other injuries. It is a very old remedy which is still used today for swelling and bruising, or headaches.
The brown paper used in 18th and 19th centuries was made of old rope, canvas and other sacking, and could be very coarse, but it was found to be useful when applying a substance to the skin. Cider vinegar, meanwhile, has been used in medicine for hundreds of years.
For bruises, one method was to take six or seven sheets of brown paper and soak them in a saucepan containing vinegar. The vinegar was heated and allowed to simmer making sure the paper did not break up. The paper was then applied in layers over the affected area. Often secured in place with a cloth or rag.
Chambers Encyclopaedia of 1868 recommended that "the heat and pain commonly experienced in sprains are often relieved by the local application of brown paper soaked in diluted vinegar and changed when the feeling of heat returns."
Sometimes it was used for nose bleeds, and a letter to The Cottager's Monthly Visitor (1849) suggested it helped with toothache: "Steep a piece of the coarsest brown paper you can procure in some cold vinegar. Apply it to the face before bed time and tie a handkerchief over the same I have known great benefit to arise from this application."
In Nicholas Nickleby, Dickens has Squeers recovering from heavy bruising which required "Vinegar and brown paper, vinegar and brown paper, from morning to night. I suppose there was a matter of half a ream of brown paper stuck upon me from first to last."
Other substances placed on brown paper included honey for sprains, and tar for pains in the chest.
1921 Census now on Findmypast
The 1921 census which gives details of almost 38 million individuals is now available on Findmypast. Start now to discover your ancestors. At the moment access is pay-per-view.
Find your Essex Ancestors in the Parish Registers
The Essex Record Office 'ERO' are custodians of the parish registers of Essex. Ancestry.co.uk have now transcribed the entire collection of Essex parish registers. Search now on Ancestry for your Essex ancestors. Then on the results page click on 'request image' and you will be taken to the ERO website where you can purchase an image of the relevant page.
Visit our Parish Registers of Essex page for more information.
Find your Ancestors in the Newspapers
Newspaper archives are now a very important source of information for researching your family tree.
Try our example search to help you discover if your ancestors are in the British Newspaper Archive.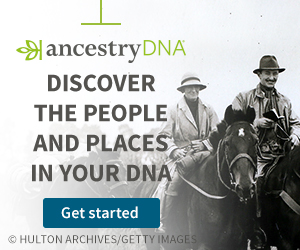 Looking for pictures to add to your family tree album?
Ebay is a good source of old images of Essex towns and villages. If you're looking for pictures to add to your family tree album, then try one of the auctions, or there are several 'Buy It Now' shops offering postcards which have been touched up and improved - so if you're unsure about bidding, try these.
Link below already formatted for Essex and Postcards.