Vindolanda

Vindolanda Roman Fort
Image by History House PD
A look at the fascinating Roman fort on Hadrian's Wall.
Vindolanda is a Roman fort and settlement just to the south of Hadrian's Wall in Northumbria, Northern England. It contains the largest collection of Roman buildings to be found anywhere along the Wall.
Vindolanda is permanently under investigation by archaeologists and it is estimated that there is sufficient work for them for the next 150 years or so. The thousands of objects they have already discovered reveal a fascinating glimpse into the life of the Roman soldiers and civilian inhabitants who lived in the fort over the 350 years of its Roman occupancy, and into the following two centuries when the local inhabitants struggled to carry on without the Roman army's protection.
The most famous discovery so far are the so called Vindolanda Tablets. Scores of thin wooden writing tablets, written on with ink and quill pens. They form the earliest written records to be found in Britain. They cover a wide range of topics, many in connection with the day to day running of a military base: duty rotas, stores and supply lists, requests for leave, army reports. The tablets also give a glimpse into everyday life with personal correspondence, shopping lists, and even a birthday invitation.
The fort was built on the east-west supply route which ran just behind Hadrian's Wall. Built first in timber and earth, it was later built in stone. Archaeologists believe that there are the remains of ten forts in all. Buildings found so far include the fort walls, bath houses, granaries, officers' accommodation, barracks, a temple, and civilian housing, all served by paved roads.
If you visit the site between April and September and you can watch the archaeologists at work. They are very willing to stop and talk about the site and their work. If you are interested in archaeology then they are always looking for volunteers to help out on digs.
Near the fort is a museum where you can see in an easily accessible and well described exhibition displaying some of the finds made on the site including glass, jewellery, shrines and other monuments, military equipment, clothing, tools, cooking utensils, and a host of other objects from the everyday life of a Roman. Many of these objects have not been found elsewhere in world because the soil at Vindolanda has unique preservation qualities.
For an aerial view of the site visit Google Maps.
Some of the Vindolanda tablets are on display in the museum, or they can be seen at the British Museum or at Vindolanda tablets online.
1921 Census now on Findmypast
The 1921 census which gives details of almost 38 million individuals is now available on Findmypast. Start now to discover your ancestors. At the moment access is pay-per-view.
Find your Essex Ancestors in the Parish Registers
The Essex Record Office 'ERO' are custodians of the parish registers of Essex. Ancestry.co.uk have now transcribed the entire collection of Essex parish registers. Search now on Ancestry for your Essex ancestors. Then on the results page click on 'request image' and you will be taken to the ERO website where you can purchase an image of the relevant page.
Visit our Parish Registers of Essex page for more information.
Find your Ancestors in the Newspapers
Newspaper archives are now a very important source of information for researching your family tree.
Try our example search to help you discover if your ancestors are in the British Newspaper Archive.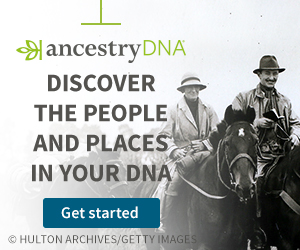 Looking for pictures to add to your family tree album?
Ebay is a good source of old images of Essex towns and villages. If you're looking for pictures to add to your family tree album, then try one of the auctions, or there are several 'Buy It Now' shops offering postcards which have been touched up and improved - so if you're unsure about bidding, try these.
Link below already formatted for Essex and Postcards.