Researching your ancestors' occupation or trade
NEW Ancestry Gift Membership from £55.99**
This Christmas save 20% on Ancestry Gift Memberships.
An ideal present for someone starting out to discover their family story.
** Offer ends 25/12/2018 Terms apply.
A look at the available archives and resources for researching your ancestors' occupation or trade.
There are now sevaral archives containing records on specific occupations or trades. This is a list of those now available on Ancestry or Findmypast (both pay-to-view), or on free websites. Other places to try are trade directories, and search on Google Books limiting the search to 19th century (or whichever century is applicable) will probably reveal general background information on how the trade or occupation was conducted.
This is an example of the type of occupation records that are available.
1921 Census now on Findmypast
The 1921 census which gives details of almost 38 million individuals is now available on Findmypast. Start now to discover your ancestors. At the moment access is pay-per-view.
Find your Essex Ancestors in the Parish Registers
The Essex Record Office 'ERO' are custodians of the parish registers of Essex. Ancestry.co.uk have now transcribed the entire collection of Essex parish registers. Search now on Ancestry for your Essex ancestors. Then on the results page click on 'request image' and you will be taken to the ERO website where you can purchase an image of the relevant page.
Visit our Parish Registers of Essex page for more information.
Find your Ancestors in the Newspapers
Newspaper archives are now a very important source of information for researching your family tree.
Try our example search to help you discover if your ancestors are in the British Newspaper Archive.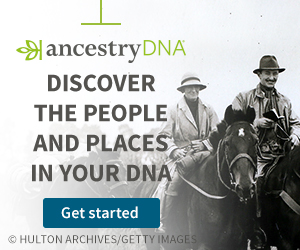 Looking for pictures to add to your family tree album?
Ebay is a good source of old images of Essex towns and villages. If you're looking for pictures to add to your family tree album, then try one of the auctions, or there are several 'Buy It Now' shops offering postcards which have been touched up and improved - so if you're unsure about bidding, try these.
Link below already formatted for Essex and Postcards.