The last British steam locomotive to be built in Britain

The Tornado at the National Railway Museum
Image courtesy of Byeitical on wikipedia CC BY-SA 3.0
The passing of an age.
The last British steam locomotive to be built was in 2008. Starting in 1990, railway enthusiasts from the A1 Steam Locomotive Trust worked hard to build from scratch a Peppercorn class A1 Pacific steam locomotive, number 60163, designed for operation on the main railway lines of Britain. She first turned her wheels in August 2008 in front of the world's press and is certified to operate charter trains on Network Rail.
The engine took her first trip from Darlington to London via York. In years to come she will be seen taking railway enthusiasts on trips to all parts of Britain.
Costing £3 million pounds, the Trust has been supported by 2,000 regular monthly donors and other sponsors, and contributions from the public who have bought bonds or entered into a covenant scheme.
The engine was built at Darlington Locomotive Works and is a complete replica of the Peppercorn class with additional water capacity and the latest railway safety electronics including a 'black box' which was required for the operating certificate.
The A1 class were designed by Arthur H. Peppercorn for the London and North Eastern Railway, and 49 were built in 1948/49 by British Railways. They had all been scrapped by 1966 following the introduction of diesel engines and electrification.
Before 2008, the last mainline steam locomotive built in Britain was the Evening Star. The name plate was unveiled in March 1960. It cost £33,500 to build, but was withdrawn from service in 1965. It is now to be seen at the National Rail Museum, York, which also has in its collection the record breaking Mallard which holds the world speed record for steam traction on rail, and the iconic Flying Scotsman.
The Tornado when it is not in use, will also be on display at the Museum.
Certainly brings back memories if you are like me and can remember travelling daily to work or school on a steam train.
1921 Census now on Findmypast
The 1921 census which gives details of almost 38 million individuals is now available on Findmypast. Start now to discover your ancestors. At the moment access is pay-per-view.
Find your Essex Ancestors in the Parish Registers
The Essex Record Office 'ERO' are custodians of the parish registers of Essex. Ancestry.co.uk have now transcribed the entire collection of Essex parish registers. Search now on Ancestry for your Essex ancestors. Then on the results page click on 'request image' and you will be taken to the ERO website where you can purchase an image of the relevant page.
Visit our Parish Registers of Essex page for more information.
Find your Ancestors in the Newspapers
Newspaper archives are now a very important source of information for researching your family tree.
Try our example search to help you discover if your ancestors are in the British Newspaper Archive.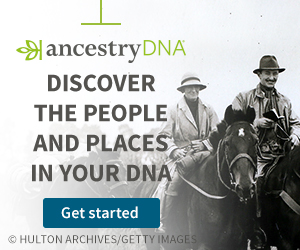 Looking for pictures to add to your family tree album?
Ebay is a good source of old images of Essex towns and villages. If you're looking for pictures to add to your family tree album, then try one of the auctions, or there are several 'Buy It Now' shops offering postcards which have been touched up and improved - so if you're unsure about bidding, try these.
Link below already formatted for Essex and Postcards.