The first terrorist attack on London's Underground.

Praed Street Station in 1898. Scene of one explosion a few years earlier.
Image from 'Factory and industrial management' courtesy of University of Toronto on Flickr NKCR
The tube has been a target for terrorists for over 130 years.
Terrorist attacks on London's Underground are thought by many people to be a relatively recent tactic to create maximum casualties and damage while a train is going through a tunnel. However, this is not the case. The first attack on the Underground was in 1883.
The campaign of home rule for Ireland resulted in several bombing campaigns during the late Victorian age. The first included an explosion in Clerkenwell as part of a prison escape in 1867.
In the 1880s, a further series of attacks were made London by a group of Irish-Americans. It became know as the 'Dynamite War'. Thirteen attacks were made, not all were successful. Among the targets above ground were Mansion House, The Times newspaper offices, Local Government Board Offices, Nelson's Column, Palace of Westminster, Tower of London, several railway stations, London Bridge, Scotland Yard, and a foiled attack to bomb Queen Victoria.
A coordinated attack on London Underground occurred on 30 October 1883. The first at 8.05pm when an explosion occurred in the tunnel between Charing Cross and Westminster stations. Fortunately, no train was passing through at the time, but passengers awaiting trains at either station were showered in broken glass and dust. The explosion left a small crater 4x3 feet and 1 foot deep.

City and South London Railway train (now the Northern Line).
Image from the Illustrated London News 1890 on Wikipedia PD
On the Metropolitan Line just three minutes later, there was an explosion in the tunnel 60 yards from Praed Street Station, Paddington, just as a train was passing. 60 passengers were injured, many seriously, cut by flying glass. Six train carriages were badly damaged>
Reports of the investigation speculated that the devices were either planted or were dropped from a train.
On 2 January 1885, another bomb exploded in a tunnel at Gower Street Station on the Metropolitan Railway. No serious casualties were reported although a train did receive minor damage and some passengers were cut by glass.
It was not until the IRA campaign of the 1970s that the Underground was targeted again.
Find your Essex Ancestors in the Parish Registers
The Essex Record Office 'ERO' are custodians of the parish registers of Essex. Ancestry.co.uk have now transcribed the entire collection of Essex parish registers. Search now on Ancestry for your Essex ancestors. Then on the results page click on 'request image' and you will be taken to the ERO website where you can purchase an image of the relevant page.
Visit our Parish Registers of Essex page for more information.
Find your Ancestors in the Newspapers
Newspaper archives are now a very important source of information for researching your family tree.
Try our example search to help you discover if your ancestors are in the British Newspaper Archive.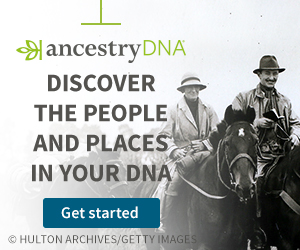 Looking for pictures to add to your family tree album?
Ebay is a good source of old images of Essex towns and villages. If you're looking for pictures to add to your family tree album, then try one of the auctions, or there are several 'Buy It Now' shops offering postcards which have been touched up and improved - so if you're unsure about bidding, try these.
Link below already formatted for Essex and Postcards.