What was known as a 'Tax on Knowledge'?

A newspaper tax stamp on a 1827 newspaper, raising its price from 3d to 7d (image PD)
The campaign against a tax on newspapers.
We take it for granted nowadays the easy and relatively cheap access to news and information through the internet, newspapers, radio and television, but there was a time in Britain when for the working class the cost of newspapers was beyond their means because of government taxes.
In early 19th century Britain there was an advertisement tax, an excise duty on paper, a pamphlet duty, and the most contentious of all, a newspaper tax. Radicals and social reformers argued that this tax prevented the working man from access to news and most importantly, knowledge. They described it as a 'Tax on Knowledge'.
Newspapers were first taxed in 1712 and the tax steadily increased as the government became concerned about the freedom of the press. In the Stamp Act of 1814 the tax was set at 4 pence a copy. This meant a newspaper could cost 7 or 8 pence a day, far beyond the reach of the wages of a working class household.
But the working class had a thirst for news and information. They could hire a newspaper from a vendor for one hour. They would club together with friends and colleagues to purchase a newspaper, or read newspapers that passed from post office to post office, or that could be found in a alehouse or coffee house, even well out-of-date newspapers which had been discarded had a resale value.
Working class radicals and their middle class supporters campaigned for the duty to be repealed and many illegal unstamped newspapers were published for the working class. The circulation of these publications were very high, some selling more than stamped newspapers such as The Times. In this battle for what was also seen as press freedom, some publishers were prosecuted and imprisoned and fined. It was not only the illegal newspapers that suffered with the tax, newspapers within the law wanted the tax removed so that they could increase circulation.
The campaign finally found sufficient support in Parliament for the duty to be cut to 1 penny in 1836 and the advertising duty halved. Pamphlet duty was repealed in 1833, advertisement duty in 1853, and newspaper tax finally repealed in 1855. Paper duty was repealed in 1861.
The reduction and final repeal of the tax meant a huge explosion in the number of newspapers published in Britain and their circulation.
Find your Essex Ancestors in the Parish Registers
The Essex Record Office 'ERO' are custodians of the parish registers of Essex. Ancestry.co.uk have now transcribed the entire collection of Essex parish registers. Search now on Ancestry for your Essex ancestors. Then on the results page click on 'request image' and you will be taken to the ERO website where you can purchase an image of the relevant page.
Visit our Parish Registers of Essex page for more information.
Find your Ancestors in the Newspapers
Newspaper archives are now a very important source of information for researching your family tree.
Try our example search to help you discover if your ancestors are in the British Newspaper Archive.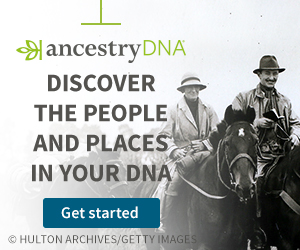 Looking for pictures to add to your family tree album?
Ebay is a good source of old images of Essex towns and villages. If you're looking for pictures to add to your family tree album, then try one of the auctions, or there are several 'Buy It Now' shops offering postcards which have been touched up and improved - so if you're unsure about bidding, try these.
Link below already formatted for Essex and Postcards.