Where did my surname come from?

Surnames involved in One-Name Studies
A useful resource for possibly identifying the geographic origin of a surname.
Researching your family tree is an interesting hobby, and for some it turns into an obsession with a determination to go back as far as they can. Some people move onto conducting a one-name study on their surname or family name and its variants. In other words, researching people who share the same surname.
One-name studies are obviously an impossible task with a surname like Smith, but an unusual surname can produce some interesting results with a chance of discovering that the name came from a particular area or even an individual village. The use of DNA tests in family history research has provided a boost to one-name studies.
A one-name study may also help a person who has reached a brick wall on their family tree. Collecting information on the surname may help to produce the missing piece of information needed to break down that wall.
For more information on one-name studies go to the Guild of One Name Studies.
Another useful tool is the Great Britain Family Names Profiling website. The website contains the results of a project based at University College London (UCL) which is investigating the distribution of surnames in Great Britain, both current and historic. Click on 'Search for a Surname' and click on 1881 and provide a surname. The result will displayed in a map showing the districution of the name based on the 1881 census returns.
1921 Census now on Findmypast
The 1921 census which gives details of almost 38 million individuals is now available on Findmypast. Start now to discover your ancestors. At the moment access is pay-per-view.
Find your Essex Ancestors in the Parish Registers
The Essex Record Office 'ERO' are custodians of the parish registers of Essex. Ancestry.co.uk have now transcribed the entire collection of Essex parish registers. Search now on Ancestry for your Essex ancestors. Then on the results page click on 'request image' and you will be taken to the ERO website where you can purchase an image of the relevant page.
Visit our Parish Registers of Essex page for more information.
Find your Ancestors in the Newspapers
Newspaper archives are now a very important source of information for researching your family tree.
Try our example search to help you discover if your ancestors are in the British Newspaper Archive.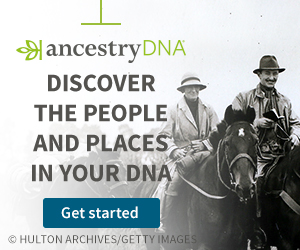 Looking for pictures to add to your family tree album?
Ebay is a good source of old images of Essex towns and villages. If you're looking for pictures to add to your family tree album, then try one of the auctions, or there are several 'Buy It Now' shops offering postcards which have been touched up and improved - so if you're unsure about bidding, try these.
Link below already formatted for Essex and Postcards.