When was the first spam postcard sent?

The postman could now read your correspondence. Print PD
Spam is not a new idea.
In the early days of postcards they were an equivalent of an email or text message. Short messages in a cheap and useful format which saved the trouble of having to write a formal letter with an envelope. They were also much cheaper than sending a telegraph message.
On 1 October 1869, the Austrian Post Office issued the world's first official postcard. The postcard was made of stiff paper or thin card, but blank without images. They were an immediate success.
Other countries soon took up the idea. On 1 October 1870, Britain introduced a postcard or correspondence card, and at a half-penny, they were half the price of posting a normal envelope. They became very popular in a short space of time.
Not everyone liked the idea that the postcard could be read by anyone who looked at it. One newspaper correspondent wrote, "A well devised postcard might be the means of sowing domestic dissention in any peaceful family", and that the contents could "be calculated to do serious injury to the recipients" and "allow servants and clerks unnecessary insight into the affairs of their employers". (1)
Another newspaper correspondent suggested the two parties should adopt a cipher.
Within six months a libel case was brought which related to a postcard written by a landlord incorrectly referring to the indebtedness of a tenant. The post card was read by the postman and neighbours, and the information quickly spread.

No secret would be safe if it was written on the back of a postcard.
Copyright (c) History House
By 1871 the equivalent of spam postcards came into existence. The newspapers reported a court case involving a fraud where a person was employed to address and write 2000 postcards advertising a product to send off to potential victims. The addresses were obtained from a Trade Directory. The criminal even used a forged stamp to put on the postcards (2)
All this shows there's nothing new in the idea of spam.
(1) The Derby Mercury, England. November 9, 1870
(2) Lloyd's Weekly Newspaper, England. July 2, 1871
Both on the British Newspaper Archive.
1921 Census now on Findmypast
The 1921 census which gives details of almost 38 million individuals is now available on Findmypast. Start now to discover your ancestors. At the moment access is pay-per-view.
Find your Essex Ancestors in the Parish Registers
The Essex Record Office 'ERO' are custodians of the parish registers of Essex. Ancestry.co.uk have now transcribed the entire collection of Essex parish registers. Search now on Ancestry for your Essex ancestors. Then on the results page click on 'request image' and you will be taken to the ERO website where you can purchase an image of the relevant page.
Visit our Parish Registers of Essex page for more information.
Find your Ancestors in the Newspapers
Newspaper archives are now a very important source of information for researching your family tree.
Try our example search to help you discover if your ancestors are in the British Newspaper Archive.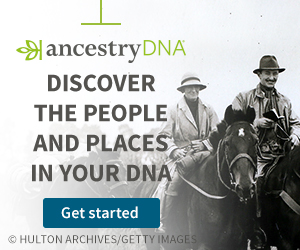 Looking for pictures to add to your family tree album?
Ebay is a good source of old images of Essex towns and villages. If you're looking for pictures to add to your family tree album, then try one of the auctions, or there are several 'Buy It Now' shops offering postcards which have been touched up and improved - so if you're unsure about bidding, try these.
Link below already formatted for Essex and Postcards.