Why do some English churches have round towers?

All Saints Church, Frostenden, Suffolk
Image courtesy of Martin Pettitt on Flickr CC-BY-2.0
Did local building materials dictate building style?
Most English churches have square towers, but there are small number which have round towers. They are to be found mainly in the East Anglian counties of Norfolk, Suffolk and Cambridge, and number around 185. Many of these round towers date from the Anglo-Saxon period, in the two centuries before the Norman invasion of 1066. So why are they round?
It has been suggested that the main reason was the lack of suitable local building material. Square towers require strong stone cut and dressed into blocks at each of the corners. But there is no suitable stone to be found in East Anglia and to transport stone from another county was very expensive for a small parish.
The only locally available stone was flint. Flint is a small, knobbly stone which, although creates strong walls when set in mortar, is not suitable for tower corners. Hence the decision to build round towers which could be built to a good height above the church nave and chancel.
Flints were collected from the fields when they appeared in the soil after ploughing, or pits were dug to extract them. Churches near the sea were built from rounded flints found on the beaches. Towards the end of the round tower building period some flints were 'knapped', cut in two so their interior glass like face could be laid close together on the outside of the wall. The latter was a more expensive operation requiring more builders and labourers.
In the following centuries as a parish became more wealthy many round towers were demolished and a square tower put in its place. Or some round towers were heightened with an six or eight sided extension.
The round towers that remain are often to be found in villages well off the main roads as they could never afford to update the church building.
There's even a society which works to preserve these churches and raise money for their upkeep: Round Tower Churches Society.
So next time you're in East Anglia and you see a round tower church, do visit. It will be well worth your time.
1921 Census now on Findmypast
The 1921 census which gives details of almost 38 million individuals is now available on Findmypast. Start now to discover your ancestors. At the moment access is pay-per-view.
Find your Essex Ancestors in the Parish Registers
The Essex Record Office 'ERO' are custodians of the parish registers of Essex. Ancestry.co.uk have now transcribed the entire collection of Essex parish registers. Search now on Ancestry for your Essex ancestors. Then on the results page click on 'request image' and you will be taken to the ERO website where you can purchase an image of the relevant page.
Visit our Parish Registers of Essex page for more information.
Find your Ancestors in the Newspapers
Newspaper archives are now a very important source of information for researching your family tree.
Try our example search to help you discover if your ancestors are in the British Newspaper Archive.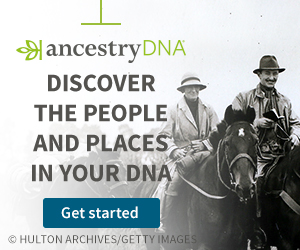 Looking for pictures to add to your family tree album?
Ebay is a good source of old images of Essex towns and villages. If you're looking for pictures to add to your family tree album, then try one of the auctions, or there are several 'Buy It Now' shops offering postcards which have been touched up and improved - so if you're unsure about bidding, try these.
Link below already formatted for Essex and Postcards.