Is there an Empress, Princess, Duchess, Countess or Lady on your roof?

Slates on a roof
Image courtesy of Bryn Pinzgauer on Flickr CC-BY-2.0
The historic titled names given to slate tiles.
Empress, Princess, Duchess, Countess and Lady are all traditional names given to various sizes of Welsh slate used for roofing. It is not known when these terms came into use.
Slate comes in many varieties of colour and composition and is named after the area in which it is quarried or mined. During the Industrial Revolution slate became a very important material for use in the building industry and the construction of railways in the mountainous area of North Wales meant that Welsh slate could be easily transported to customers.
Across Britain millions of Victorian and Edwardian houses were roofed with slate from North Wales.
The slate was cut into various sizes which were given names by the quarrymen, these included: Queen, Princess, Duchess, Marchioness, Countess, Viscountess, Wide Lady, Broad Lady, Lady, Small Lady, Narrow Lady, Header, Small Header, Double, and Single.

Llechwedd slate quarry at Blaenau Ffestiniog
Image courtesy of National Library of Wales on Flickr NKCR
"By the strike of his hammer without the king's aid
A Lady or Countess or Duchess is made
Yet high is the station from which they are sent
And all their great titles are got by descent
And when they are seen in a palace or shop
Their rank they preserve and are still at the top"
Verse quoted in an article on Penrhyn Slate Quarries
in Bradshaw's journal, Volume 2 1842
At their peak of production the slate quarries of North Wales employed hundreds of men, and hundreds of tons of slate were quarried and cut into slates for roofing every day. These were then exported across the world to Ireland, America, and the British Empire.
The industry has since declined due to competition from abroad, but the North Wales quarries are still producing slate especially for restoring heritage buildings and in conservations projects.
1921 Census now on Findmypast
The 1921 census which gives details of almost 38 million individuals is now available on Findmypast. Start now to discover your ancestors. At the moment access is pay-per-view.
Find your Essex Ancestors in the Parish Registers
The Essex Record Office 'ERO' are custodians of the parish registers of Essex. Ancestry.co.uk have now transcribed the entire collection of Essex parish registers. Search now on Ancestry for your Essex ancestors. Then on the results page click on 'request image' and you will be taken to the ERO website where you can purchase an image of the relevant page.
Visit our Parish Registers of Essex page for more information.
Find your Ancestors in the Newspapers
Newspaper archives are now a very important source of information for researching your family tree.
Try our example search to help you discover if your ancestors are in the British Newspaper Archive.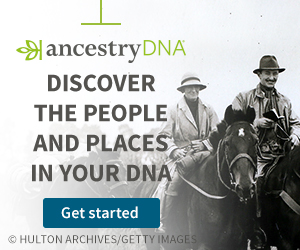 Looking for pictures to add to your family tree album?
Ebay is a good source of old images of Essex towns and villages. If you're looking for pictures to add to your family tree album, then try one of the auctions, or there are several 'Buy It Now' shops offering postcards which have been touched up and improved - so if you're unsure about bidding, try these.
Link below already formatted for Essex and Postcards.