Roget's Thesaurus

Extract from Roget's Thesaurus 1853 edition (image PD)
The story of Peter Mark Roget and his Thesaurus.
Many of us have in our bookcase a copy of Roget's Thesaurus of English Words and Phrases or use it on the internet on the website of the publishers, Longmans. Roget's Thesaurus was first published in 1852 and has been in continuous print since then. But who was Roget?
Peter Mark Roget was born in 1779 in England. His father was Pastor John Roget, a minister of a French Protestant Church in London. The family were descended from Swiss ancestors.
Roget's career was as a doctor of medicine. After studying at Edinburgh University he became an MD at the early age of 19. Roget went on to have a notable career in medicine with several important appointments including physician to the Spanish Embassy, Professor of Physiology at the Royal Institution, and following the retirement of Sir John Herschel, the Senior Secretary of the prestigious Royal Society in London.
In his early working years during his spare time, his fascination with words led to him start classifying words according to their meaning, this cataloguing, he said, was also to assist him in everyday literary composition. By 1805 he had created a catalogue of words, on a smaller scale but in much the same format that would ultimately be published. He was unable to work on it any further because of his medical career.
After retirement from medicine and the Royal Society in 1849, he returned to his classification of words and phrases, and spent the next three years compiling his Thesaurus ready for publication.
In 1852 "Dr Roget's Thesaurus of English Words and Phrases classified and arranged to facilitate the Expression of Ideas and assist in Literary Composition" was published. The first run was of 1,000 books. It was a success and recognised as a contribution to English lexicography. It has never been out of print since then.
Roget went on to carry out regular revisions of the book until his death in the spa town of Malvern, Worcestershire, on 12 September 1869, aged 91.
His son and grandson continued editing the thesaurus until the 1950s when it was sold the publishers Longman's.
Find your Essex Ancestors in the Parish Registers
The Essex Record Office 'ERO' are custodians of the parish registers of Essex. Ancestry.co.uk have now transcribed the entire collection of Essex parish registers. Search now on Ancestry for your Essex ancestors. Then on the results page click on 'request image' and you will be taken to the ERO website where you can purchase an image of the relevant page.
Visit our Parish Registers of Essex page for more information.
Find your Ancestors in the Newspapers
Newspaper archives are now a very important source of information for researching your family tree.
Try our example search to help you discover if your ancestors are in the British Newspaper Archive.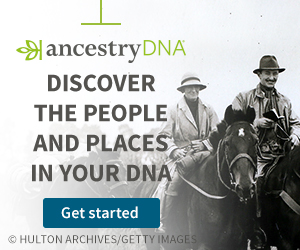 Looking for pictures to add to your family tree album?
Ebay is a good source of old images of Essex towns and villages. If you're looking for pictures to add to your family tree album, then try one of the auctions, or there are several 'Buy It Now' shops offering postcards which have been touched up and improved - so if you're unsure about bidding, try these.
Link below already formatted for Essex and Postcards.