What would you find in a Police Box?

The Mark 2 fibreglass Tardis as used in the 1980s in Dr Who
Image courtesy of zir.com on Wikipedia CC-BY
The secrets of the police box revealed.
Viewers of BBC's Doctor Who series will immediately recognise the Doctor's transport known as the Tardis which is disguised as a police box. Few will know what would be found in a real police box.
Before the introduction of the boxes, officers patrolling their beats had no direct contact with the police station and would meet their supervising sergeant at prescribed points on the officer's beat to receive any information or instructions. In cases of emergency where an officer needed help, they would have to try and find a telephone to contact the station or use his whistle to summon help.
The police box was first introduced by the Metropolitan Police in London in 1928 following a successful test in Sunderland, and by 1937 they had been installed throughout London.
The box was equipped with a telephone which they could use to contact the station, and members of the public could use the telephone to summons police. If the station wanted to contact the officer, the blue light on the top of the box would flash, thus alerting a passing officer.
Inside the box was normally found a stool, table, brushes and dusters, fire extinguisher and electric fire. The box would be used by the officer to write up his reports while he took his meal break. It was not designed for comfort and woe betide the officer if the Sergeant found him fast asleep in the box.
The advent of personal radios, nick-named 'bat phones', meant the phasing out of the police boxes.
Find your Essex Ancestors in the Parish Registers
The Essex Record Office 'ERO' are custodians of the parish registers of Essex. Ancestry.co.uk have now transcribed the entire collection of Essex parish registers. Search now on Ancestry for your Essex ancestors. Then on the results page click on 'request image' and you will be taken to the ERO website where you can purchase an image of the relevant page.
Visit our Parish Registers of Essex page for more information.
Find your Ancestors in the Newspapers
Newspaper archives are now a very important source of information for researching your family tree.
Try our example search to help you discover if your ancestors are in the British Newspaper Archive.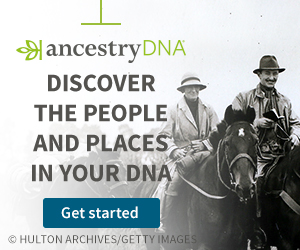 Looking for pictures to add to your family tree album?
Ebay is a good source of old images of Essex towns and villages. If you're looking for pictures to add to your family tree album, then try one of the auctions, or there are several 'Buy It Now' shops offering postcards which have been touched up and improved - so if you're unsure about bidding, try these.
Link below already formatted for Essex and Postcards.