Pathe News archives featuring Essex

Pathe News advertisement
Image courtesy of Library of Congress on Flickr NKCR
Glimpse into the recent past with British Pathe newsreels.
For a look back into the relatively recent past of Essex, then the British Pathe News archive is worth a visit.
British Pathe News presented twice weekly newsreels and film magazines at the local cinema. They were shown before the main movie films. Before the advent of television it was the only way most people could see films of famous people and current events of the time.
But the newsreels did not only show current news events, they also showed films on wide range of subjects: culture, agriculture, sport, holidays, and a look around the towns and villages of Britian. Many of these films featured everyday life in Essex.

Pathe News bringing the news to cinema audiences
Image courtesy of National Library of Ireland on Flickr NKCR
By the time the newsreels finished in 1970, the company had amassed 3500 hours amounting to over 90,000 individual items. These are now in the Pathe News Archive. The films are available for viewing on their website: British Pathe Archive.
Here is a sample of just a few films featuring places in Essex. Unfortunately they do not permit for the film to be embeded here. The films are both silent and with sound. Their website has a good search engine should wish to search for more Essex topics.
1921 Census now on Findmypast
The 1921 census which gives details of almost 38 million individuals is now available on Findmypast. Start now to discover your ancestors. At the moment access is pay-per-view.
Find your Essex Ancestors in the Parish Registers
The Essex Record Office 'ERO' are custodians of the parish registers of Essex. Ancestry.co.uk have now transcribed the entire collection of Essex parish registers. Search now on Ancestry for your Essex ancestors. Then on the results page click on 'request image' and you will be taken to the ERO website where you can purchase an image of the relevant page.
Visit our Parish Registers of Essex page for more information.
Find your Ancestors in the Newspapers
Newspaper archives are now a very important source of information for researching your family tree.
Try our example search to help you discover if your ancestors are in the British Newspaper Archive.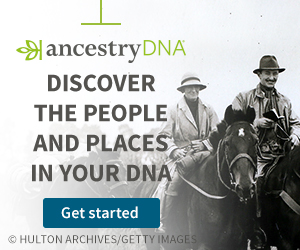 Looking for pictures to add to your family tree album?
Ebay is a good source of old images of Essex towns and villages. If you're looking for pictures to add to your family tree album, then try one of the auctions, or there are several 'Buy It Now' shops offering postcards which have been touched up and improved - so if you're unsure about bidding, try these.
Link below already formatted for Essex and Postcards.