Old Money - pre-decimal currency

How much is the tea?
Image courtesy of National Library of Ireland on Flickr NKCR
A guide to pre-decimal British currency for the family history researcher.
The British currency was decimalised in 1971. For many starting out researching their family tree there may be confusion about the old money and references to it in documents, letters, and other historical sources. This is a brief guide to the currency which you are most likely to come across. Each of those highlighted in bold were represented by a coin.
The monetary units were Pounds, Shillings and Pence. The pounds are represented with the symbol £.
and sometimes with a letter l after the amount.
Bank notes of various denominations were issued.
Next we will look at the penny. There were 240 pennies in a pound. When written the penny was often shown with d. after the number of pennies.
Or as pence or one penny. here's an example with all three uses.
A penny was sub-divided into halves and quarters. Two half-pennies made a penny. A half-penny could be shown as a fraction: ½. A quarter of a penny was called a farthing. This also could be shown as a fraction: ¼. Three farthings could be shown as the fraction ¾ (when shopping this could also be made up of one half-penny and one farthing coins). Here's an example for all of them.
Next comes the shilling. 12 pennies equalled one shilling. Shillings were indicated by an s. after the number of shillings. In this example a person had given 2 shillings to the poor for bread. A penny's worth of bread for each of the 24 people.
20 shillings equalled £1. (12 pennies = 1s. 24 pennies = 2s. and so on until 240 pennies = 20s.)
Put them all togther and you end up with example amounts of £ s. d. shown in this Victorian arithmetic book The Tutor's Assistant. Read the book to find out more on arithmetic with pre-decimal money.
Apart from the coins mentioned above in bold. There were a number of other coins in circulation at various times.
Threepenny piece = 3d.
Sixpence = 6d.
Florin = 2s.
Half-crown = 2s 6d.
Crown = 5s.
Guinea = £1 1s. Withdrawn in 1813, the term was still used in documents and accounts until decimalisation.
Various amounts of money and coins were given slang names in various parts of the country - far too many to mention here. If you come across a strange term then a quick Google search will probably reveal the answer.
Find your Essex Ancestors in the Parish Registers
The Essex Record Office 'ERO' are custodians of the parish registers of Essex. Ancestry.co.uk have now transcribed the entire collection of Essex parish registers. Search now on Ancestry for your Essex ancestors. Then on the results page click on 'request image' and you will be taken to the ERO website where you can purchase an image of the relevant page.
Visit our Parish Registers of Essex page for more information.
Find your Ancestors in the Newspapers
Newspaper archives are now a very important source of information for researching your family tree.
Try our example search to help you discover if your ancestors are in the British Newspaper Archive.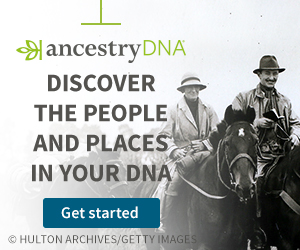 Looking for pictures to add to your family tree album?
Ebay is a good source of old images of Essex towns and villages. If you're looking for pictures to add to your family tree album, then try one of the auctions, or there are several 'Buy It Now' shops offering postcards which have been touched up and improved - so if you're unsure about bidding, try these.
Link below already formatted for Essex and Postcards.